2014. It went kind of quick.
It really isn't until you look over all the releases that you realise it was a pretty great year for Adelaide bands.
Here are some of the best local tracks that you might have missed out on amongst the wash of it all.


(Not In It) For Love - Blush Response
From their EP released in February (not to be mistaken with their EP released in August...prolific jerks) comes a lush and woozy track that captures a solid year of output. From recording project to band, make sure to catch Blush Response in the flesh in 2015.



Catholic Guilt - Sincerely, Grizzly

Released just in the nick of time, the lit-rock three piece gave Adelaide the album many of us been waiting for - Halves. Catholic Guilt is a great song of contrast between light and dark, passivity and aggression, and how the shades in between can leave us all a little crazy. Who knows what 2015 will behold for these boys, but a signing to Black Night Crash Records has us hopeful for a big one.



Lady Of Fortune - Fair Maiden

Fair Maiden - the moniker of Ellen Carey - brought us a delightful blend of psych, folk, and tinges of country and experimental in 2014 that might have just slipped by if it didn't get a mention. Released through Bedroom Suck Records, the LP features some of Adelaide's best, including Steph Crase (Summerflake, Batrider) as well as Peak Twins' Joel Carrey and Liam Kenny. The galloping drums and guitar that feels reminiscent of Mariachi just gets me every time. This is a track you can listen to over and over.



Phazer - The Rocketeers
Those catchy catchy bastards. A great piece of Indie Pop about space travel and probably a reference to 'Gravity' by
Alfonso Cuarón, The Rocketeers just cannot be ignored. Recorded by Jack 'haxx' Arentz (of Deja) this song balances being steady and off-kilter, but shows nothing but progression from the previous single 'Manic Pixie Dream Girl'. WARNING: This is infectious. Listen to at your own risk.
Phoenix 81
-
The Burning Sea
Adelaide Post-Rock legends, The Burning Sea, gave us this absolute gem of an LP. Released on vinyl, it is one of those releases that deserves wider recognition beyond the confines of the 5000 postcode. Tempo shifts, sliding guitars, and walls of full-bodied guitar are what you get from this entire release. Perfect album for heavy contemplation, Shinkansen rides, or even dinner parties (hey, we aren't all the same). A live show always includes an obscene amount of Marshall Amps and bass that you feel rock your sternum. Get chest-rocked in 2015.



Tall Trees - Julia Henning
Credit where credit is due. Julia Henning is captivating, committed and brimming with talent. Tall Trees comes off her debut record Fledgling, released last year and is to honour the guidance and strength Julia's mother installed within her from day one. Initially written for Julia Henning's sold out Sydney Opera House performance in 2013, this warming, loving track has found it's way onto her LP and into my top picks of twenty fourteen.



Lemonade by Glass Skies
If you give me a little bit of fuzz work and some bending solos, you'll have delivered one of the tracks of the year. Outta their self titled EP, Lemonade takes you to a lazy drive down Moana Beach, back home in time for the Sunday afternoon happy hours. The only thing I can fault on this band is that I don't see them enough. With new music coming very soon by Glass Skies, get yourself familiar, burn a CD and play this on repeat.



It Burns - Timberwolf
Oh Chris oh Chris. Hard fought for me to go past this gem, coming off Timberwolf's follow up EP Flux (release date is oh so soon). Lyrically this song is enough for me, "I'm running twisted from the things that you said", but when that's coupled with pacy guitars, an injection keys and those wispy vocals take this track to new territory. Spending last year working on his second EP and touring extensively, this year will see Timberwolf reap the rewards of the foundation he has laid before him. Not an artist to miss at any moment whatsoever, you will be left in awe.



Broken Records by Young Offenders
Dance punk fans rejoice! This is your anthem. Even as a scratchy demo and live plays, you can just tell there was something to this track. The pick-me-up guitar chords, taking the piss out of being young and oblivious, Broken Records comes straight outta Young Offenders debut EP released last October. Great dudes make awesome punk tunes that will get you hooked at a live show, Young Offenders will make a fan out of anybody.



A Million Hands - Horror My Friend
This was the hardest decision I had to make. Choosing between A Million Hands and Colourblind. If I had to, I'd have picked both of them. And I'm still torn in two over it. Raw, screaming vocals and a pace to keep your body moving to, A Million Hands has all the aspects that I love in a Horror My Friend song. This (almost) seven minute epic, rounding out the EP of the same name and preferred live closer, shows a band that has matured over the years and is ready to take it on at a national level.



Glenn McGrath - West Thebarton Brothel Party
You don't think we forgot about the incestuous hydra did you? Themed gig nights, the kneel and crouch pose, bucket hat merch, and stories of legendary fast bowlers and flailing West Indian batsmen. I am yet to meet a person who does not froff the brothel. The twangy intro, Ray's raspy vocals and enough guitars to fill the boot of a VL Commodore. 2015 is the year of the hydra, debut EP soon and many more secret adventures to come.
And what else will 2015 bring?
The Sunbirds have already put out a few tracks and 80s alt-rockers Mogerlaine have surfaced and released a couple too. Kaurna Cronin is looking to release mid-way through the year.
Horror My Friend plan to record and release an album, and Hi, I'm Reclusive Author Thomas Pinchon (HIRATP) are already in the studio...
Let it be brought!
Powered by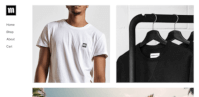 Create your own unique website with customizable templates.