Live Review by Meg Tucker

Taking to the Ed Castle's full blooded Saturday night Thrillhouse, Meg Tucker hit the venue to check out drunk rock lads Tall Enough To See's new single Alright Okay, a band on the rise and heading the second wave of Adelaide bands who are coming through the ranks and making a name for themselves.
After failing to compensate for heavy traffic, I arrived at the Ed for Thrillhouse only just in time to see the end of The Dirty Chins. Wearing Adelaide guernseys as a sign of respect, I spot the guitarist jumping off stage to mingle with the crowd and some guy spraying silly string, I was sad that I missed what would have been a great performance.


Four piece,
Tall Enough To See
, graced the stage with a mix of covers and originals they played effortlessly. The recent single
Alright Okay
and their killer cover of
FIDLAR'S
40oz On Repeat
were the stand outs for the night and really got the crowd moving. They were in their element onstage. Full of energy, and spreading the pop punk good vibes. Even stopping to welcome the crowd to move closer to the stage. There were guys on shoulders, drinks flowing and people up dancing up on stage. These guys really know how to work a room.
Most importantly though it was just about the music, there was no cringe worthy banter, glitches or awkward glances. Included in the set was some new material which can always be bit risky, but they had their business down pat. The cover of
Heavy Disco
by
The Bennies
was a perfect ending to jump off your worries and groove away.
In the cozy front room of the
Ed Castle
it was a good
Saturday
night had by all.
Tall Enough To See
are going places keep your ears out and check out their new single
Alright Okay.
Powered by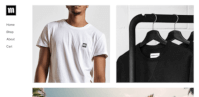 Create your own unique website with customizable templates.