Live Review by Steph Komar

Punk Ass Kids had quite a rep to live up to after last fortnight's massive DZ Deathrays bonanza. But never fear-the Adelaide talents are here to steal the spotlight once again and reaffirm that there's some good shit coming out of our tiny little suburbs. This time round the talent was presented in the form of two bands' brand spanking new singles from our favourites Tomorrow Rising and Slick Arnold.
To complement the delicious Adelaide goodness were a duo from our Western sister city, Perth, under the name of Black Stone From The Sun. A mouthful to pronounce their name, perhaps, but I assure you that sinking into their rustic early Nirvana groove is far less of an effort. In all honesty, if you're a fan of grunge they'll win you over in a heartbeat. A few songs into this set and you would find yourself familiar with the distorted coarseness of beloved stringed instruments and lap up the guttural screams that came in with perfect contrast.


Black Stone From The Sun are proof that you and your favourite jam buddy don't need other members to deliver a big band sound. Chunky and totally bonerific, these guys will be welcome back in Adelaide any time.

While most Punk Ass Kids attendees had spent the beginning of the night on the rooftop, smashing drink specials and scabbing ciggies, Tomorrow Rising pulled majority of the crowd before they'd even walked on stage. Usually this kind of pull raises expectations. It's possible that either they have a hell of a lot of friends at the show or they're so good you'll be drooling from the mouth, maybe even a balance of the two. Regardless of the deliverance of the show, though, cramming 5 dudes on the tiny rocket bar stage always provides quality amusement. But more to the point, (spoiler alert): they were really fuckin good.

Tomorrow Rising effortlessly threw a set that's fun for the whole family, especially if your metaphorical family has a shit tonne of different musical influences. The song diversity coming from these guys is baffling, with pop-punk anthem style vocals that transcend into the realms of a more post-hardcore feel; familiar enough to instantly love but unique enough to not sound generic. They'd jam a little tune, emphasising the slightest echo effects in guitar and vocals but as soon as you think you've got this band figured out, their next track would sound totally fresh and different.

These dudes basically combine the aspects of the genres you fell in love with in all those progressively weird teen angst phases. I'm talking tracks that jump from classic palm muted guitars, to bass heavy dance tunes and even some gang vocals to ice their energetic, musical cake. Not that we condone theft, but the launch of their new single Wolves at Bay is the perfect theme song for any car-stealing getaway.

This track is absolutely killer- they slip in a subtle breakdown with just enough headbanging goodness to compliment the song, rather than dominate it like a lot of metalcore genres tend to do. More specifically though, the crowd was feeding off their vibes with fun moshes and subtle dancing which made their set thoroughly entertaining.
At this point, every one of us punk ass kids was amped and ready to rumble. Rocket Bar refilled in the interval with energy and eagerness and everybody replenished their left hand with discounted drinks.
Then then
Slick Arnold
came on stage.
They're dressed from head to toe in nun costumes.
And with a simple "hello," to greet us keen music fanatics, they begin smashing out one of the best live sets I've seen in a hell of a long time. Everybody seemed to be finding their own grooves within their tracks; not a single person was standing still to the sound of
Ian Kenny
style vocals and early
Chili Peppers
funk. As the crowd got moving the heavy smell of BO lifted into the air simultaneously to riffs and licks so natural; it's like taking your socks off after a long day's work.
These three lads worked so well together that their stage presence was almost sassy. They fuelled themselves with the especially receptive crowd, spiced with a lingering regret of non-ventilated costumes. The best part about having these guys around is knowing that they've got new music on the way. The
Slickies
' latest single is pure funk- a real tease because it gives off the vibe that it's going to be their best material yet.
Slick Arnold
released
PV
mid last week and it has the kind of dominance that will have you attempting to sing along to the ever so catchy guitar riffs. The only thing that tops seeing
PV
played in the flesh and blood is having it played in concession with the freshest and most wholesome cover of
Sir Psycho Sexy
you can see to date. Nobody saw this cover coming but I for one had my mind blown by how well it was delivered.
Not even the
Chili Peppers
could
reinvigorate this song with the same amount of energy that Slick Arnold invested into it.
It's not so often you can experience raw talent for the total cost of $5. Any standards set by previous Punk Ass Kids shows were totally smashed in this stellar line up. To put it simply, when a band sells a CD, they do well. When a band sells a tshirt, they've done even better. But when a band makes you want to go home, pick up a guitar and get creative; then they have truly succeeded.

Problems with Tomorrow Rising and Slick Arnold? I have nun.

Powered by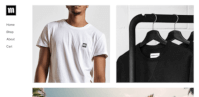 Create your own unique website with customizable templates.