Review by Brett Pike

Let me be clear first and foremost, this is no ordinary review, no rundown of the nights weather and clutching my $7 Pale Ale as a band does their thing about the stage. Consider this to be more of a celebration of all things weird and wonderful and the highly infectious behaviours that coincide with a great fucking night.
You just know your night is gonna be grand when your boss gives you Friday night off work and you also happen to find your favourite red flanny behind the couch after months of, well no red flanny.

Having never seen Pink Noise Generator before, brainchild of local hero Matt Vecchio, I guess I'd expected something a little more dark and moody perhaps more attuned to a Friday night at Jive. Assumptions straight out the window and here we have an uplifting poppy rock sound emanating out the front doors and Vecchio curating things from centre stage. Lyrically, PNG is somewhat how I'd pictured them to be, and post-set it's time to check out the rest of the festivities.
The duo from
Orelia
have gone all ace out on the night, particularly to fill those uncomfortable 20 minutes in between bands. As you can see above there was a photo booth that may have been abused a couple of times by yours truly. Guess the jelly beans in the jar game! Remember that one you'd do at primary school discos, for one glorious night everyone wanted to be your friend unless you gave them a black jelly bean.
Face painters,
Courtney Duka
of
One & Three
sporting a facial dinosaur,
Patrick Lang
of
Futuresounds
going for a throwback with a David Bowie lightning bolt, and glitter, much much glitter everywhere! There was a bubble man, a magician, tonnes of rad shit to keep everyone entertained throughout!
Seeing as we have our
Fresh Prince of Smithfield
party coming up in a couple of months (sneaky plug), and
Lost Woods
were playing support at both ours and Orelia's show, it was a great chance to see how their sound would fill out in Jive's warm venue. Let me just add so many happy, beaming, smiling faces shining out across the entire venue.
Billy Zane
, a riff off between the
Baird
brothers,
Vecchio
once again dancing up a storm and the whole place just lit up with love. It was a great set by the guys filled with several older songs including a personal favourite of mine,
Monegasque
, which always seems to remind me of the movie
Garden State
.
The effort put into the night by Chelsea and Troy (Orelia) as well as everyone at the gig can't be understated. Family members having traveled all the way from their home town of Mt Gambier, Anya Anastasia bringing part of her stage show from Melbourne for the night, and the ridiculous amount of hours spent working on this debut EP by all involved.

My apologies for having to leave the gig early part way through the Orelia gig but I dare you, dare you to listen to Holiday below, with similar theme and tune to that of a mid 2000s Regina Spektor, and not fall in love with the band. They are simply two of the loveliest and friendly people you are ever going to meet and their music captures all the best bits of both of them.
Powered by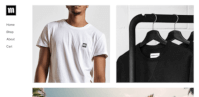 Create your own unique website with customizable templates.