Live Review by Meg Tucker
Sasha March
opened the show at
Ed Castle
Thrillhouse
with her swoon worthy tunes and mesmerizing guitar playing. Think like a babe version of
Jack Johnson
, but with more tenacity. The stand out from the set for me was
Devil
, a song about the weirdness of the world. It was courageous, and refreshing to hear acoustic songs that weren't all cutesy ooey gooey love songs.
​Throughout her set stopping to have a little chat with the audience about writing songs up the east coast in November and honestly admitting that her set list for the night had smudged off her arm so "
its bit fucked up
" not that it at all mattered the audience was in a trace once she started playing. It was a nice way to ease into the night.
The Golden Realm
kicked everything up a notch with some smooth jazzy soul having played Blenheim and supported a bunch of artists solo and as a band, front woman
Abbey Howlett
has her live stuff down to the tee, drawing in the crowd with big choruses
The Golden Realm
are someone to keep your eyes peeled on.
Ollie English
graced the stage with his band in tow, filling the stage and filling our hearts. Working has way through his already released tunes, the new single
I Know You're Going To Leave
, new ones and also including the other highlight of the night - a beautiful rendition of
Lonely Boy
by
The Black Keys
. It's pretty much impossible for a cover to be better than an original, but
Ollie
takes the cake. I loved it wayyy more.
Ollie's
Facebook post sums up the night "Jams were magic last night at the single launch *sparkle emoji* so stoked to be jamming these tunes with my best buds and to you wonderful people for listening, thanks so much for catching the set X" - thanks so much for putting on such a good show.
​You could really tell he was having a good time which always makes the evening more special. The whole night was full of good acoustics, echoing vocals and smiles. It was a soul warming night perfect way to welcome the summer season.
Powered by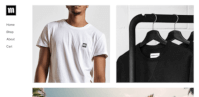 Create your own unique website with customizable templates.