Live Review by Joey Froffs
Oi Froffy how was
Glass Tides
first show? I'll tell you mate, BLOODY RIDICULOUS! After witnessing the boys first performance I was asking myself a few simple questions like; Why are they not the headline? Where is the all-day Triple J play? and lastly. WHY ARE THESE BOYS NOT ON A LABEL?! I honestly believe that this weekend I've seen a band who are well on their way to stardom.
Having listened to their debut EP
Thoughts
, I knew there were always going to be two stand out tracks. Opening the set with one of the two, their viral hit
Weighing Down
, It was inevitable the energy is the room was going to light up like fireworks. I couldn't help but wreck my throat and scream every word I could get out. My god it felt good to finally scream "NO I WONT BE WEIGHING YOU DOOOWWNN!!" in a live situation.
Number 2/2,
Forever
. Absolutely rattled me and sent pins and needles down my spine. Frontman
Paul Bakker
taking a slow moment to himself before starting. I knew when I saw him look up to the roof, his fellow band mates wrapping him up in support, that this song was taking every inch of mental strength he had to push out every word. Composing himself, he created an atmosphere where I couldn't help but nearly shed a tear. This song really, really hit me. Relating it to a situation I have myself, I felt one with Paul. He spoke to me and every single person in that room about something that hurts him to his core. Bravo mate, bravo!
The dynamics in all tracks, sounded mammoth. Harmonies, Synchronised. Bass…. OOOOOFFFFTTT. Guitars, what the fuck. How did guitarist play Jack Chambers make an Epiphone Les Paul sound soooo soo tasty? Put a cork in my ass and call me a wine bottle these boys made it seem so easy to sounds identical to their recorded tracks. I have never seen a band EVER! Who looked that comfortable playing their first live show.

Arrogance? That's just a drinking game I play when I want to get a little fucked up on the weekends. For how much they have blown up on streaming platform Spotify with an unheard of 80,000+ plays on Weighing Down. Copping a couple spins on Triple J and Triple J Unearthed radio. They are so humble and appreciative of all fans and friends. I saw them all walking around, socialising with anyone and everyone who made the time for them. I love that.
I could write pages and pages on this local band, but I guess I probably should wrap this up. Glass Tides in the next year are going to hit the local, interstate and I can guarantee it, National scene. Like a TSUNAMI! I'm so star struck that I want to slide into their DM's to get in on the action. If you missed Saturday night (You made a mistake if you did), treat their next gig as a box office event and book your weekend around it. It might knock your socks off and it will, without a doubt blow your ears out. But take my word, at the end you'll walk out stoked with no regrets.

Froffy Joe.

Powered by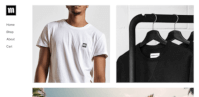 Create your own unique website with customizable templates.