Live Reviw by Brett Pike

Detour. The alternative route. At an alternative venue. With an alternative lineup. One thing that was still conventional, was the quality on display across the night. Five bands, each raising the bar higher and taking off where the previous band left it. We hit North Adelaide's Estonian Hall, we hit the beers, and here's what happened.
Kicking things off almost immediately after doors was the sounds of progressive four piece The Unset. Growing into their set, the band was good without being great, with a noticeable '4th wall' up between themselves and the audience. As they continued along, limbering up and creating a presence on stage, they're set improved quite noticeably. Closing with a couple mean and powerful tracks, alongside a now captivating atmosphere, The Unset showed the capability on stage and if they pick things up where they left off on Saturday night, they've definitely got something to sink your teeth into.

Kicking things up a notch, with howling vocals and a Royal Blood-esque rock grit, was Tabula Rasa. How has this band not played a show in over a year, holy shit because they pack a serious punch. Armed with an upcoming debut album, the boys made it their own with lead singer Graeme Richards full range on display. It's was a simply a set full of foot to the floor, full speed, pure rock and roll. Do yourself a favour, see this band. You will not regret it.
Centrepiece for the night and currently touring their single Break Off Your Shells, was grunge-then prog-now psych trio Khan. Playfully describing their music as "the sound of a jet taking off, that's it", they took no time at all by crashing headfirst into their show, that was as frenetic as is was perfectly crafted. With a debut album waiting in the wings for release post-tour, Khan produced a rolling mesh of sound with different aspects of their previous bands and influences all interwoven in what's shaping to be a monster of a debut LP.

Saturday night also marked the final show and departure of James Fishers from anthemic rock outfit Indiago. Having marked the moment the band pushed straight into opener Save Me, and with so bringing their loyal legion of mates from and centre crashing into one another as they do at every show. Smashing through their fanciest track, Been So Long, lead man Will Solomon flipped the pace of the set by chucking on a ripper cover of Sticky Fingers Australia Street and sending their great mate off in style.
Taking centre stage for the final set of the night was the Young Offenders, with lead Kyle Landman opening the set on his own before being joined by bassist Anthony Katern and drummer for the night Liam Burgan (of the former Seventeen Fifty Seven). Compiling a set with a mixture of old tracks, Broken Records and The Boys Are Out, with newbies like Your Daddy's Above The Law, the band has returned home more composed and deliberate in their actions. Closing out the night with a cover of Arctic Monkeys From Ritz to Rubble, the band was joined onstage by both Khan's Josh Bills and Mogerlaine's Nick Pipe, with the crowd grooving and moving the night away.

All in all, an absolute belter of a night. Everyone who rocked up mingling together, dancing together, moshing together, and drinking together too. Hats off to the man Daniel Bills of Axl Entertainment for chucking on another fine installation of Detour and we'll be seeing you once again for next years event!
Powered by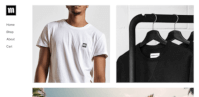 Create your own unique website with customizable templates.