Editorial by Brett Pike

We can get a direct flight to almost every other major city in Australia. Hell we can even get flights from A-Town to Singapore! But god forbid there be a direct flight to lil' Tasmania. Four hour layover, couple nights on Hobart and a one hour bus ride, and I've arrived at Falls Marion Bay. Home, at least for the next 7 days.
What Worked

Alt-J. You had better believe the hype. Having been somewhat neutral towards the UK lads, they produced a set worthy of the headline title they have been given across the world. Renditions of Matilda and Tessellate drawing enormous responses from the 10,000+ strong crowd filling the amphitheater, coupled with an equally worthy light show to boot. Standing near centre stage in awe, I am all aboard the Alt-J bandwagon, hook line and sinker.


Our very own Tkay Maidza and her DJ Elk. Playing a 12:30 slot at any festival is hard, especially when most of the crowd is wearing off an Alt-J fuelled hangover from the night before. Let me tell you, people were running, RUNNING, to come see Tkay tear it up. Dropping bangers Arm Up and Handle My Ego, opening her set with Switch Lanes and closing with U-Huh (complete with maniacs holding waterguns), this girl just thrives on stage. Tkay Maidza should be a staple diet of every festival, and will be commanding bigger crowds and better timeslots in the very near future.


Festival Site. A 15 minute walk to a private beach, access to all stages from every campsite on the grounds, good looking staff (wink wink nudge nudge), and food + drink stalls with reasonable festival prices. $7 for a full strength beer, I can do that. $10 for one of the best haloumi burgers AND chips, check. And even a fruit n veg shop with standard prices, brilliant! Marion Bay just got it right on all levels. One of the best festival atmospheres I've ever been to, period.




What Was Okay
DMA's. One of the revelatory bands on 2014, they showed it didn't matter if you take what someone else has done, all you have to do is re-brand it and the masses will go nuts. This is no discredit to the band, they are very very good musicians and know exactly what they are doing. A sold out debut national tour speaks for itself really. A throwback to 90s Manchester Brit-Rock, right down to lead singer Tommy O'Dells on stage swagger, remarkably similar to Ian Brown (complete with jingle sticks) or clean echoing vocals of a Gallagher brother. Personally, I'm still indifferent to DMA's. They're talented guys and no doubt good people, but they need to show their real worth and that they aren't just another Oasis cover band.


What Was Shit
Bluejuice. No wait, the Bluejuice CROWD. They are one of Australia's best live performers over their careers. To stand around and completely disengage with this band, delivering all they have left in one of their last shows ever, was completely disrespectful. Personally, I am gutted I will never see Jake Stone sing Vitriol drunk and naked again (it is really something to behold). Please get on your dancing shoes and scream til you pass out.



Shitty Monday mornings. Literally. Working in the Information Booth, we got plenty of far out stories, lost wallets and phones, and a whole manner of other wacky things. So Monday 29th December, this one poor fellow walks in and asks how he can contact the cleaning crew as someone has relieved themselves all over his tent, his friends tents and their chill out area. Because some stupid sod has taken it upon themselves to shit all over this guys holiday. In every sense of the word. I direct the distraught guy towards the Loo Crew tent, and all my troubles dissolve away, because I don't figure how life could get any worse than being in another state and have all your worldly possessions covered in somebody else's Chicken Vindaloo.
Powered by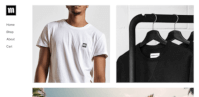 Create your own unique website with customizable templates.