Article by Brett Pike

When the New Year rolls around, so do the releases. From now until the end of May that almost every band under the sun is either releasing new music and/or hitting the road to spread the love around the country. This year is no exception, with releases from favourites of ours, some of Adelaide's brightest buzz bands, all in one convenient location.
Computer Patient
by
SIAMESE
This has been well worth the wait. Garage/grunge outfit
Siamese
finally have something physical we can hold onto and blast on repeat.
Computer Patient
is just touching the surface of the talent that lies underneath, having built a considerable following simply on their outstanding live showing,
Siamese
are arguably Adelaide's most exciting young band of the now.
Heavy Heart
by
Ron The Ox
​Featuring vocals reminiscent of a cross between Ian Curtis and Eddie Vedder,
Ron The Ox
has that something special about them. They are incredibly likable, with just a couple of plays and you're hooked on their sweet indie goodness.
Heavy Heart
is only the second release from the band, an absolutely one to keep an eye on.
Moving Out
by
West Thebarton Brothel Party
An ode to their western suburbs roots,
Moving Out
showcases the growth
West Thebby
have made in the last couple of years. Long gone is the notion that this seven-piece is in it simply for a laugh, they are now well and truly a force to be reckoned with, having scored slots on festivals across the country in the coming months.
Discretion
by
Nvsty Militia
Channeling times of personal frustration and a test of faith, Nvsty Militia have built together an EP outlining exactly that. A release of two halves, their
Discretion
single focusing on the dynamics between being young, in love, all wrapped up in the pressures of growing up.
Felt Right
by
shaun2shy
&
PNK FME
A collaboration between an Adelaide Trap Rat and one of Adelaide's rising producers,
Felt Right
is simply that, it feels right. It nothing too heavy and at the same time plenty to find yourself boucning around too at your PC.
PNK FME's
piercing vocals cut right through the track, coupled with
shaun2shy's
skyward production. Yeah nah it's a banger.
Wasting Time
by
Young Offenders
A lineup change and a busy schedule had kept Young Offenders off of the scene for much of last year, but the boys are back. They are fucking back.
Wasting Time
is a gritty, chipped-teeth-in-a-mosh punk track and a welcome return from a long time favourite of ours.
As always, there is plenty of new music coming in and out of Adelaide all the time. This is but a fraction of the releases that have come out, shifting spotlight on a couple favourites of ours. Always keep your eyes and ears focused on the new music and make sure you get along to gigs whenever you can. Peace!

​*Please note* - We understand there is a lack of gender diversity in the songs we have selected and we owe it to the incredible female talent in our city to shine a spotlight on them as soon as possible.
Powered by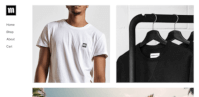 Create your own unique website with customizable templates.