Sure, you've got your plans all set for Monday right? Of course you do it's Australia Day! (or Straya depending on how many moscatos or red tins you've had) You're gonna be sitting around the back porch at your mate Danielle's because she's the one with the pool and outdoor fridge filled with jelly shots and dead animal parts. You tune into 105.5fm and just let it go for the rest of the day.

But what about the weekend before? Isn't it true what they say about the moment right before the kiss, it's the anticipation more than anything. We've got you sorted don't worry, there's rad stuff going on all weekend.
Thursday 22nd
You ever seen a Japanese rock band playing a small intimate gig in Adelaide? Tonight you have yourself that opportunity.
Shonen Knife
have come from Osaka, across the Pacific to play some shows around the country. Glass Skies will be treating to all the delights at 8:30,
Going Steady
DJs on all night and there are still some tickets available on the door @
Jive
.
Live local music and love local music. Especially when it's free local music. At the
Grace Emily Hotel
, you're gonna be hard pressed to find a better free show on this weekend.
Lily Mojito
,
hello lover
and
Coops & the Bird
are playing from 9:30, all free, all great vibes.
Friday 23rdBanjo Jackson
is releasing his first single off his anticipated debut album, titled
Western River Cove
. Playing at one of the best beer gardens in Adelaide,
The Wheatsheaf Hotel
, this is another one of those fantastic free shows that are quite possibly too good to be true.
Max Savage & the False Idols
are supporting as well as recently announced
Rip It Up
Hot Six artist
Delia Obst
who is oh so close to her debut EP release.
On a serious note, depression affects people from all walks of life. We all know someone, or even ourselves, who have battled the issue at some point in our lives.
Beyond The Blues
is tackling the beast head on. Six rocking bands playing their best with all proceeds going to Beyond Blue.
Jungle City
and
Dusty Lee's Wasted Wanderers
are a couple of the bands on the night. There will be giveaways, donations, all kinds of rad stuff. Have yourself an ace night and help fight those dark days. More info in the link.
Saturday 24th
A show with over a dozen local punk bands for only $1 a band? Yeah you heard me.
Radfest
is on at
The Producers Bar
starting mid afternoon and kicking well on into the night.
Filthy White Inbreds
,
Luke Lutze
,
The Dilettantes
just to name a few. $12 is the price of admission and first bands just after 3 o'clock. For full lineup and face melting, check out the
details here
.
Looking for something else? Something with a bit more kick and more jugs of Pale Ale? Philadelphia favourites
mewithoutYOU
are taking to the
Adelaide Unibar
for the gig of the week. Why gig of the week? Great venue. Check. Cheap jugs, check. All kinds of rock and roll. Check. Bitching local supports? Find a gig on this weekend with better supports than
Sincerely, Grizzly
and
Stranger Things Have Happened
. Just try to find one. NSW
Elliot The Bull
will be making the trip over for the show, worth every penny. Get to it.
Sunday 25th
For those of you like me who missed out on Transmission Boat Party tickets because we were too busy not having money and being poor, fear not, the dudes @
Young Muscle
got the night set. $10 gets you in to their local jaunt
Rocket Bar
with a featuring DJ set from
Northeast Party House
. BUT more importantly there will be a head to head Scott Pilgrim style DJ decks battle royal between
West Thebarton Brothel Party
and
Archers
. Rayvid Guetta on decks all night. BYO disco biscuits.
Powered by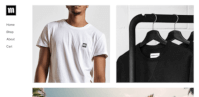 Create your own unique website with customizable templates.