Words by Brett Pike

Forgive my terrible Microsoft Paint cover art, all these artists are far more amazing than pixelated photos. Music in Adelaide is booming, and I'm strained to remember a time when I had so many incredible gigs lined up to go and see, seeing the Crown & Anchor regularly packed on a Wednesday night with bands lining up to play those shows. As of late, here are some bands who we've caught/catching in the last couple weeks who are blowing us away with their new music. Check it al out below.
Paradise Club
. Full house at the Crown & Anchor the other Wednesday and every single human being I bumped into gave me the same six word introduction, "Dude, have you heard
Paradise Club
?". Without a doubt one of Adelaide's most buzzed about bands. And the crafted their performance to perfection. It was sweet, it was blissful, it was like watching that iconic party scene from Donnie Darko except with the mood upbeat, where Donnie lives, and
Paradise Club
instead of
Joy Division
is the soundtrack to the movie. Big things in store for one of Adelaide's newest and brightest.
Little Dust
. Now, while
Little Dust
dropped their debut track
Moon Song
at the beginning of this year, we're a little late to their party and massive apologies for that. After catching them at
Swirl Record's
Monkeyhouse
mini-festival a couple months back, they've made some massive and significant strides as of late. They've played as first support on Horror My Friend's recent Admit None tour, they've been announced to play on the Adelaide leg of
Gizzfest
(heck yes) and they've very recently been in the studio at
Hillside Recordings
to put together a who bunch of new releases.
TOWNS
. A massive shoutout goes to great mates of ours
Larsen
and
Dylan Kenworthy
for introducing us to
TOWNS
. Punching out the track just in time for the
Levi's Music Prize
,
I Don't Mind
is equal parts mid twenties sadboy-sadgirl feelings and raw angst expression. The two piece has picked up pace recently big snagging a spot on
Triple J's
Short.Fast.Loud
program and I can only imagine that it's a matter of time before they crack it on a national scale. Their debut EP
Sonder
will likely be coming some time in the new year and it will almost certainly be one of the most sought after releases in recent memory.
MANE
. What can we say about Mane, having released her
House Of Horror
EP in the middle of last year, she has built herself one hell of an impressive resume. Her brooding near gothic pop has taken her across Australia and earlier this year across the UK & Germany, playing shows at this years Edinburgh Fringe Festival whilst somehow sneaking in some time to the studio to put out her follow up release. She's playing a headline show at
Rocket Bar later this month
and we'll be expecting this one to be a full house.
Mogerlaine
. Yesssss,
Mogerlaine
are back! And they're playing a show
this weekend
, and how bloody perfect is this! Recorded at
Island Studios
,
The Divorcee
gives off strong vibes of early early days Arctic Monkeys, blended in with the tasty hooks that are so sinonimous with new wave bands. It's been some time out in the wilderness for the band but we're glad that they're back and you ought to be as well.
The Skategoats
. Everyone's favourite goat themed skater punk band, the four piece have spent the last year and a half crafting their work, increasing live shows in Adelaide, in Melbourne, and in their home town of Mt Gambier. Lead
Bianca Hendy
takes complete control on their new single, which instantly brings a massive throwback to peak Blink-182, mid-90s, house parties, sun setting in the backyard. From a personal perspective, this is their strongest release to date. This band is fiercly determined to succeed, and it shouldn't surprise you when they do.
Chasing Claire
. Another band that has spent some time between releases,
Chasing Claire
arrived and were seemingly playing shows here there everywhere. These days, with a more concerted and calculating approach, the band have delivered a powerful live performance and a tasty new single in
Grace
. Launched in August at the Exeter,
Grace
exhibits a strong Violent Soho self-titled feel, with howling vocals, crashing cymbals and heavy riffs. It's a double thumbs up for us and a little clap clap to the boys for raising the bar another level.
Moonhunter
. The follow up to their enthralling debut single
Tell Me Kid
,
Moonhunter
have kept their standards high with the recent releae of
Inside Out
. Two piece bands are the shit, it's so captivating watching two people fill out a sound and deliver something completely new and refreshing. Building and crashing, and rolling, and building and crashing again,
Kitten Kong
. A staple of the local scene over the last 5 years, the garage boys have banded together and fired up to drop their debut album earlier this month. An absolute standout and long time feature of their repertuar is
Matthew McConaughey.
A bouncy, fun, head banger of a track, something we here at Shoe Brew Nation are all about. Bless their cotton socks.
Powered by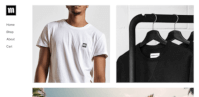 Create your own unique website with customizable templates.