Editorial by Brett Pike

​​Having taken some time out through 2015, The Cassandras, now based in Melbourne-via-Adelaide, have released their third single with an accompanying clip of sweet sugary goodness.
Sugar Honey Yeah is the third release from The Cassandras, following their previous releases from twenty fourteen, and is filled with all sensual baby making sounds and sweet pop delight.

Teaming up with Carryn Bertram and Melbourne artist BADMANN on the clip, typical notions and belief of gender roles are whirred together in a haze of mood lighting. We also get to see Fionn's hair blow beautifully in the breeze and that's a plus all around.

Adelaidean's killing at home and now interstate, add this one to your next post-town get down.
Powered by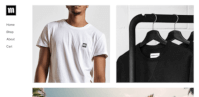 Create your own unique website with customizable templates.