Written by Ian Hooper
Over the weekend, many on the scene were brought to the attention of some private messages between two members of Adelaide's music scene. For the purposes of protection I have decided to remove the names, but the points I want to make are still valid.
It is becoming more and more evident that everybody needs to love everybody. Heck, even if it isn't love. Even if it is just acceptance and, or tolerance, of other people. Adelaide is too small for this sort of disgusting behaviour.
Your fans will abandon you.
Your media will boycott you.
Bands will not play with you.
To be fair, it would not be right to slander an entire band on the actions of one...and I respect that. One part of my mind calls to name and shame but this is not about a witch hunt. What this can now act as is a lesson to other musicians: don't be a fucking wanker.

So clearly we are talking about some pretty young punk, right? He doesn't really know who or what he is so he acts like a tough man. Well, I can at least say this: the person in question is definitely an adult with a high-end job. See the discussion around Vet science, and then the cool response regarding Medicine?

I know a job shouldn't dictate your tone outside of work, but geez. What a way to talk.

Also, what a way to start a conversation...


'And uh, if I punch you I'll feel so much better about this because that's how conflict is best resolved.'

This is where multiple levels of dumb come into the equation.

Firstly, don't rag on a venue. The mocking tone around Cats is just not called for. It is definitely being used as an avenue to get under the victim's skin, but you don't use it to pick on someone. Adelaide is filled with different strokes for different folks. Many musicians expand and push themselves into different musical territory that will lead them to different venues and locations. Plus, with so few hot spots for live music, don't go attacking them or the crowds that attend them.

And how is the excuse for the threat?! 'My mate told me blah blah blah'. What the fuck is this: High School?!



Points to the blue team for staying cool.

Attacks on someone's physical appearance? Bakehousers, we just went back to primary school.

Oh, and after all of this, check out this stellar apology.



So not only was this all a spectacular arrangement of utter shit, it just shows how some people can't quite admit when they have gotten it wrong.

So wrong.


Start an argument with someone for no real reason and then never properly apologise?

You better believe that's a paddlin'
Powered by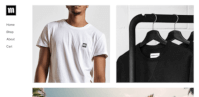 Create your own unique website with customizable templates.