Halloween right? You know that American tradition where kids dress up and go door knocking for free shit and somewhere along the lines there was once witch burning? Well like every other "holiday", us Aussies have hijacked it as basically a reason to go out and party (like we need another reason right?). Besides your mate Justine's annual dress up party, there's also some serious shows going on this weekend and we've picked a couple out we reckon you should get all around!
Young Offenders Halloween Party @ Jive
If last years epic is anything to go by, this year is going to be one hell of a gig. Having just returned from a an east coast tour, the
Young Offenders
lads will be out in full force with a couple of new tunes coming, will Friday being your first chance to hear the new material. Expanding the lineup and bringing in their mates
Release The Hounds
and
Greenthief
over the border for the show,
Young Offenders
will also be supported by local favourites
Slick Arnold
and
Framework
on a massive five band lineup to wet your appetite for the weekend.
JOY. Owen Rabbit, Nakatomi and Lonelyspeck @ Cats
Part of any music lover from Adelaide's staple diet is Friday night at Rocket Bar's
Cats
gigs. In the last month alone we've seen the like of
The Creases
,
City Calm Down
and now Brisbane's
JOY.
will be performing this weekend. In case you've been living under a rock, she's essentially been killing it everywhere she goes including working with the likes of
Daniel Johns
and recently named on the upcoming
Beyond The Valley
and
Field Day
lineups. Local upcomers
Nakatomi
(single launch) and
Lonelyspeck
will filling out the bill as well as
Owen Rabbit
(Melb). Shapes.
Indiago, The New Yorks, Ashlee Harvey @ Hahndorf Old Mill
Saw this show earlier this year. Saw Indiago thoroughly blow the crowd away. Saw people coming out in force to support this band. Rock purists
Indiago
are putting on another massive show at the
Hahndorf Old Mill
and bringing old mates
The New Yorks
and
Ashlee Harvey
in tow for support. They killed it in March, AJ's beard was glowing in the golden light and if you want to see a band on stage doing what they do best, highly recommend that you make the trip to see the show. We will see you there!
Futuresounds Thrillhouse Takeover @ Ed Castle
Keeping on with involving all the local aficionados with showcase events at
Thrillhouse
, this weekend is
Futuresounds
turn to take part and bring some of their top artists to the
Ed Castle
. Featuring on their showcase lineup this weekend will be the party rhythms of
XANGA
, electro sounds of
Raygun
, the reworked steps of
Lachie Ambler
and acid house hits of
Only Objects.
Just a small sampler of what is to come at their Futuresounds V coming later this year.
PUNK ASS KIDS Halloween @ Rocket Bar
This will sell out. Repeat this one will sell out.
Punk Ass Kids
is building and building every single fortnight will people coming out in their droves to see every single rock sub genre from shoegaze to psych to punk to everything in between. The crew at
Punk Ass Kids
have hit the nail on the head yet again with this Saturday's lineup.
Relying On Luck
,
Release The Hounds
(Bris),
Dead End Friends
(last show ever),
Dead Joe
and with DJ sets from
Horror My Friend
and other PAK favourites, it's going to be a night where you cannot afford to be late.
Powered by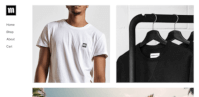 Create your own unique website with customizable templates.