Friday May 2nd -
Transmission is on at Rhino Room once again! Share the photo on their
facebook page
for free entry before 11pm
Ash Gale is at The Promethean with support from Dan White, The Informers and Michaelah Dawn
Going on at Rocket Bar, Chela (Melb) is fresh from Coachella and on tour for her new EP. Support from Albert Salt (Melb) and locals Alphabette and Coinchillia. Even details
here
.
Ball Park Music are bringing their tour to a sold out crowd tonight at The Gov with Papa Vs. Pretty and Jesse Davidson (who just released his debut EP and its like real good aye)
Over at the Jade Monkey, Moonfaker, Dead End Friends and Jon Marco (of The Honey Pies) and playing a sweet gig for only $5. Ridiculous.
Saturday May 3rd -
At The Cavern on Nth Terrace, iCYU, Kindergarten Kings, Ottos Jacket and Entropy Disrupted are playing an
all ages gig
.
Oscar Key Sung is coming through town with his
Holograms
tour to
Rocket Bar
, local badasses Swimming and Flamingo in support.
Psych-rock group Glass Skies have a new single,
Lemonade
, and are having the
launch party
at the Crown & Anchor with Battlehounds and Little Desert (Melb).
Looking for a little colour on your plate?
Bluebee Room on Pirie St
has got you covered! Featuring a lineup of Ghyti, Hello Newman and One Thousand Couples at only $5, I know right?!
And finally our pick gig of the week, this Saturday night is
Plus One's 5th Birthday Party
at the Rhino Room. Courts & Kings are launching their new EP, rad producer Problems is launching his debut EP and is also his debut show, final support from The Vanderlays
Powered by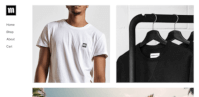 Create your own unique website with customizable templates.