Holy shit.

Still riding an absolutely huge high after another incredible Bakehouse show on the weekend. Over 100 people turned out to see Relying On Luck, Slick Arnold and Framework tear a new one at The Producers Bar. Super dude photographer Alexander Matthew was there snapping away at another unforgettable night.
All photos are property of
Alexander Matthew Images
and you should 100% contact him to cover your next gig/event/everything.
Powered by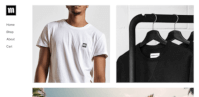 Create your own unique website with customizable templates.