Words by Lauren Varo
Another day, another headliner down and out for Byron Bay music festival Splendour in the Grass.

UK three-piece London Grammar announced the ill-fated cancellation via Facebook late last night, only 24 hours before their first sold out show at Melbourne's Festival Hall.

No doubt the news brings disappointment to Adelaide fans making the trek to the east coast for Melbourne and Sydney shows this week, and subsequent Splendour appearance scheduled

Ticket holders can nevertheless rest assured after the band indicated they'd be back, heralding their first time in Australia as part of last year's Falls Festival as 'one of the most memorable of [their] careers'.

For Splendour the news follows last week's cancellation of Two Door Cinema Club, who have now been replaced by Foals and marks the second year of big band cancellations following the last minute replacement of last year's headliner Frank Ocean by New Zealand teen turn Grammy star Lorde.

Band cancellations have plagued the Australian music festival scene, with cancellations of God of rap Yeezus in Adelaide and Perth in 2012 and Britpop legends Blur in 2014 signalling the beginning of the end for Big Day Out.

Is this the end of Splendour? Hardly. So far festival organisers have made fast recoveries with big replacement acts and the host of 84 artists across three days provides plenty of choice.

If there is one moral to the story, it's to support local music. No travel or accommodation expenses, no crippling devastation when the band misses their flight or falls ill and to see them you rarely have to leave your local.

Powered by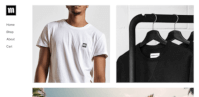 Create your own unique website with customizable templates.