Words by Brett Pike
The live music machine that has currently taking Adelaide by storm is showing no signs of slowing down, with things over the last couple of weeks and months kicking up another gear. Taking the alternative route through the nation,
Detour
is back again for another massive 2017 installment. Showcasing rock 'n' roll in all it's purity and grit,
Detour
will be hitting North Adelaide's Estonian Hall
this Saturday night
for a buffet of bevvies and plenty of Adelaide's finest musicians. Oh and your ticket gets you unlimited drinks, if you needed any more persuasion.
Having kicked about and done the rounds in years gone by, the crew at
Detour
have been closely watching the music scene across our fine city keeping tabs on bands that deliver an unbridled live performance while consistantly producing quality rock music. Joining this years' bill are a couple of long time favourites of ours in old mates
Young Offenders
, having returned home a little over 6 weeks ago after having smashed out a UK tour featuring a couple of sets at
Glastonbury Festival
. Yep, that Glastonbury! The punk trio has spent the vast majority of this year touring nationally, touring internationally and writing what we hope to be their debut LP so expect a set mixed with new music, old tracks and surely another sneaky Jamie T in there too.
Alongside them will be another favourite of ours from up the freeway with
Indiago
. The band is no stranger to Detour, having played on last years bill, bringing t
heir out of this world live performance back to the Estonian Hall. For anyone who has managed a trip to the Hahndorf Old Mill, seeing the boys play in front of a rowdy 500 strong hills is something to see.
Saturday night however will be a particular bittersweet night for the band with founding member and guitarist
James Fishers
departing post gig to pursue other ventures. Given the weight of the night, I'd expect nothing else than another out of control moshpit full of sweaty beer soaked bodies crashing into one another.
Filling out the body of the lineup is rock heavyweights
Tabula Rasa
and shoegaze babes
The Unset
.
Tabula Rasa
take rock back to its heavy roots, delivering a sound that rock purists have been harking on that we need more of for years. Drawing inspiration from bands like System of a Down, Queens Of The Stone Age and Karnivool, the band is as intense as they are unified delivering an exceptional blend of rhythms and sound that leaves you begging the question, why haven't I heard of these guys before??
The Unset
are the perfect foil to
Tabula Rasa's
brash rock sound, providing layered waves sending your drifting away and into their sound. Having released their debut EP
Polymer
a little of a year ago, the band has been tucked away writing their follow up recordwith the odd show here and their as they works out the kinks and fine tune the next release.

Heading the bill and doubling up the night with the release of their recent single, 'Break Off Your Shells', is Melbourne three piece Khan. In the second date on their current single tour, 'Break Off Your Shells' is the first single off the bands upcoming debut album at the turn of the new year. The new album will see the trio develop and transition their sound from their earlier grunge roots and into a more psychadelic, progressive display that is just a pure fucking delight.
Detour
will be hitting Adelaide
THIS SATURDAY NIGHT
with your ticket on the night covering entry plus unlimited drinks for the whole night as well (beer, wine and spirits). The five bands all delivering unique and signature sounds from punk to psych to alt-rock to shoegazey to post-rock to heavy rock and everything in between. Value for money, Adelaide's finest bands, what else do you need?
If you're interested in following
Khan
on their current tour, we got all the dates handy for you below too. See you there!
Powered by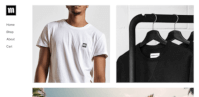 Create your own unique website with customizable templates.