Words by Brett Pike

Crowdsurfing. It's something I've noticed more and more often at shows these days where it seems just about every Harry/Harriet, Dick/Diana and their dog want to get into. It's been an intergral part of gigs and festivals for years, with myself having done it a bunch of times including the header photo at a Dune Rats show many moons ago. But when does it cross the threshold from a harmless good time to an inconvenience on everyone at the front of the show?
We all know that clossic, iconic rock 'n' roll image in our minds of the lead singer jumping out into the crowd with the microphone, arms spread wide like a new age massiah and gliding effortlessly across the crowd before being returned to stage to finish off their final song leaving the place bursting with energy, electrified. And I have to say it's a hell of a lot of fun. At the right time and during the right song, the planets align and it just works.

Lately however, and somewhat encroaching into our sold out local shows, we are seeing more and more people taking it on themselves to jump up on stage and hurl themselves on top of the front couple of rows in an attempt to achieve the same euphoria or a the minimum, a good story to tell their mates of how gnarly their night was. What I'm about to do is make some points for and against crowdsurfing, and before I do let me just mention I'm an advocate for it, but in the right settings, which we're about to explore.
​

THE CASE FOR CROWDSURFING
It's fun. Plain and simple. It is so much fun to be raised above your peers as they party around you.
A different point of view. The stage is raised above the crowd, and when you're up you get a view of the venue and it brings you eye level with the band. An individual amongst a sea of people.
It's rock culture. Just as much as head banging, moshpits, the crowd 'surge', and dancing your ass off all are.
A statement. You walk into a venue for a rock show and you seen a sign that says "No Crowdsurfing", you're either going to go one of two ways. You're going to say "Yeah nah fair enough that makes sense", or you're going to say "Fuck you sign you can't tell me who I am" as you dive headfirst into the masses.
Addiction. The mere action of crowdsurfing is so bloody addictive and you will want to climb up there again and again and ride the wave across the crowd.
THE CASE AGAINST CROWDSURFING
It is a massive inconvenience for the people in your direct path who didn't expect some dick to be landing on them 2 songs into the gig.
Some crowds simply weren't designed for crowdsurfing. Look around at the show, there are a couple things to consider like "Is there enough people in the immediate vicinity?" or "Can the people here actually hold me up?". If the answer to either of those two questions is No, then stay down, dance around, enjoy the show.
The stage is for the bands and the floor is for the fans. They're onstage for a reason and that's the same reason you paid money to see them in the first place. Let them put on a show without the worry of some asshat potentially trashing their gear. (Which leads into the next point)
There are leads, pedals, speakers, amps, spare guitars, the artist's beers, and a whole heap of other things that could fuck up the entire show with on person getting on stage and placing a foot wrong.
Injuries. Physically, some people just won't be able to hold you up. And you will land on them. And they will fall. And you will fall. And well done you've just ruined each others night.
​
In the right context, crowdsurfing is warranted and encouraged and can lift a night to the next level. It's all about people having fun and expressing themselves at a show in a way that they find comfortable to them and (relatively) safe to everyone else. But just like everything there is a time and place for it. Maybe, just maybe, and all ages show isn't the perfect place for 5+ early 20s guys to climb up on stage and launch themselves into the crowd.

Just an observation from a guy in the crowd, who loves shows and hates seeing other people get hurt by inconsiderate assholes.

Powered by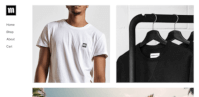 Create your own unique website with customizable templates.