For those of you who missed out on last months all day Vision Festival at Jive, the event was setup and run by COBRA Presents founder and drummer for COBRA, Jonty Czuchwicki. For the first weekend in November, the prog-slash-noise-slash-hard rock have set themselves an audacious mini-tour thorughout our fair city.
Kicking off their trio date mini tour at the monthly club night
COBRA PRESENTS,
alongside a fairly impressive run of artists from multiple genres including current hot topic artist
Ollie English
, alt rock trio
House of Jade
and blues-psych band
Blue Mountain Haze
. All playing together at
Ancient World
, the gig will cost you a mere $2 donation and it's at shows like these you're likely to find the next local buzz artist.
The Legendary Cobra will then head on over to the rustic and charming scene of
The Producers Bar
to play alongside
Twitch
and
Howl n Bones
, who also feature on
COBRA Presents
lineup.
"We don't really know why we decided to do this. Maybe the idea is to prepare us for the reality of touring, but really everything just kind of fell into place. We had the one show and then the other two popped up. We said why not make it a tour?"
says drummer
Jonty Czuchwicki.
Concluding the following night with a yet to be announced house party show. And probably a fuck tonne of beers and herbal influences.
​Fuck yes house parties are the shiz.
Powered by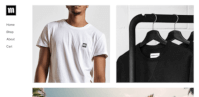 Create your own unique website with customizable templates.