Sweating heavily, spilling beers, and winding through the backstreets of suburban Adelaide. Battlehounds are back, teaming up once more with the team at Mirador Records (brought you releases by Bad Dreems, Jimmy & the Mirrors and The Aves), brandishing their new single Visions and a playing a run of shows in support.
Visions is the follow up single to last years debut release Ghost Mountain and sees Battlehounds once again heading interstate with their heavy dark garage style rock and roll.

Having debuted many a moon ago, still remember being thoroughly impressed by their outing with Bad//Dreems, Horror My Friend and Sincerely, Grizzly circa Jive 2013, Battlehounds have slowly but steadily increased their blue chip statues as a powerful and dynamic live band with an atmosphere hard to match.

Their Adelaide launch show is an afternoon show on Saturday March 28th at the Exeter Beer Garden with Miss Fellows before playing shows in Sydney and Melbourne in the following weeks.

Check out the vid below, don't miss the gig though. For real.
Powered by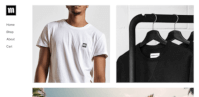 Create your own unique website with customizable templates.