There couldn't be many more weeks in Adelaide with jammed packed wall to wall gigs like we have for ourselves this weekend. Across the entire city, local bands will be carving their names into the ears of fans, eager to get their jive/dance/mosh/sway/feelings felt and good vibes transmitted across the city.
The Violet Crams, Thursdays Friend and MF @ The Jade Monkey Thurs 9th April
A night of honest garage and grunge rock is waiting for you on Flinders Street. An early start to your weekend, an early start to the gig with things kicking off at 8pm. Only $2 a band, less than the price of a pint.
The Kill Devil Hills @ Crown and Anchor Fri 10th April
Having spent most of last year refining and polishing off their upcoming album, The Kill Devil Hills are stopping by the Cranka for a show with mega babe Pano aka Timberwolf and ultra babes The Sloe Ruin in support. Possibly the best gig of the week. You should go and find out for yourself.
Moonfaker EP launch @ Pirie & Co. Fri 10th April
The wizard himself Lewin Day, the man behind the Grav-A, and his grunge powered band Moonfaker are launching their debut EP at the underground delight on Pirie Street. Destrends and Ghyti are supporting too, look up for huge things to come for Moonfaker this year with Friday night kicking things off.
The Hard Aches @ The Exeter Fri 10th April
Find me a band that parties harder and rocks grander than The Hard Aches and you've got yourself quite a talent coz these peeps will kick you in the mouth and make you want them to do it again. Their first show of the year and only show before they release their debut, a free show is too much to pass up. Supports coming from Oslosh and Tiger Can Smile. The Exeter Friday. 9pm. Gig of the week.
Jungle City @ Crown and Sceptre Fri 10th April
Rock is back and with its beating heart comes Jungle City. This three piece has some mind warping riffs, tasty tunes you want to listen to on your way to Aldinga beach. MF Jones will be following up Thursday nights show with another support as well as House Of Jade rounding out the bill. Free entry too! How good!
Radelaide Promotions FREE @ Grace Emily Hotel Sat 11th April
Anyone who loves putting on great local shows is instantly a legend. And Radelaide Promotions have been doing this for a while, so MASSIVE LEGENDS. And they have another show (FREE) this weekend with The Monikers, The Motive, Max Madman and the Heck Yeahs and all the way from Tassie, The Saxons for a massive, massive night! Be sure to catch Max Madman and the Heck Yeahs, best dude Kyle Opie will be forever grateful.
Tony Font Show @ the Crown and Anchor Sat 11th April
Thrillhouse / Tkay Maidza After Party @ the Ed Castle Sat 11th April
Powered by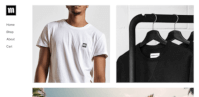 Create your own unique website with customizable templates.