This week Adelaide is a massive hub of live music, with some of our very best bands killing it every single night of the week all across Adelaide. If there isn't a show on this list that you want to go to, well you can surely piss off back to the pub because we can guarantee that there is something here for anyone and everyone!
Punk Ass Kids @ Rocket Bar Wed 18th
Third Wednesday of the month and that means our favourite mid-week jaunt is back on. After blowing the roof off and drinking too many $2 schooners a couple weeks ago, the team at PAK has ramped things up with an MTV themed night incl. MADWORLD, Devil's Crossroad and Larsen.
The Bennies @ Enigma Bar Thurs 19th
Old mates of Smith Street Band and the like, The Bennies are fresh off taking over Triple J and making their way into Adelaide this Thursday night bringing with them three huge local supports Foxtrot, Young Offenders and She's The Band. Best gig of the week, The Bennies even sneakily covered Young Offenders on Triple J, listen to that podcast
here
.
Blenheim Pre-Party @ Vinyl Fri 20th
Possibly the freshest venue in town, Vinyl has drawn packed crowds week in week out this year showcasing a variety of producers and sweet indie pop inducers for punters. And how could you say no to a free drink on entry? (if you arrive before 7pm). With performances by Max Savage, Ciaram Granger, Abbey Howlett and Alice Haddy, good night is a lock.
Greenthief @ Crown & Anchor Fri 20th
Melbourne powerhouse of rock Greenthief will be taking apart the Cranker on Friday night will a little help from some of our finest. Young Offenders will be backing up from their show on Thursday with another one, TORK (formerly Riot Runners) will be supporting as well as Lost Cosmonaut. Cheapest Coopers Dark Ales in town, the whole show going for just $10. How easy is that?
Glass Skies and The Dunes double launch @ Crown and Anchor Sat 21st
Both of these bands, must have to rank as a couple of Adelaide's hardest working bands on and off the stage. Glass Skies are about to hit the road and tour their new single, with The Dunes taking things to a whole lot darker and dirtier place.
Squeaker album launch @ Crown and Sceptre Sat 21st
With a brand spanking new release, four years in the making, refined and polished at their live shows, and they're finally ready for release. With a trio of supports including The Serra, Dirt Playground and Alithia (VIC), doors open at 8pm and $10 is all you'll need to see four live bands doing what they do.
Summer Flake @ The Hotel Metro Sat 21st
Mixing things up as the night goes along, with bands kicking off around about 9:30pm, Summer Flake are back and in fine form to take to the Metro beer garden and play some music for your lovely ears. Wireheads, Emu and Vintage Violence will all also be playing on the night, no order is set on bands yet so we suggest you head down early and just see them all just to be safe.
World Wild @ Ancient World
Sat 21st
Jarrad Lee Jackson aka World Wild is releasing his debut full length Caribbean Gold right around the corner and this Saturday may be your last chance to catch before he takes on the rest of the country. A free show with the oh so excellent Animal Shadows, Dead Friends and Allume, it's the perfect kind of night to check out a new venue. Did we mention free too?
The Monikers EP launch @ Jive Sat 21st
Slaving away over the better part of 8 months to produce a proud and confident record, The Monikers are inviting you to join in celebration at Jive on Saturday and celebrate alongside themselves, Emily Davis and The Rising Tides, and Pink Noise Generator. Everyone who buys a ticket will grant themselves a copy of the EP too, worth every damn cent if you ask me!
Indiago, Live at the Mill Sat 21st
A definite favourite here at The Bakehouse, after destroying a killer set at our 1st Birthday last year, the lads are back and are taking over the Hahndorf Old Mill for a massive local show featuring a 2 hour set, incl. songs off of their debut album (still in the works) and a whole host of awesome shit to go down. Might even see a shoebrew or too.
See you there, out and about a gig this weekend!!
Powered by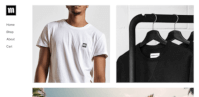 Create your own unique website with customizable templates.