Editorial by Brett Pike

If you know where to look, there's awesome things happening in Adelaide every night of the week. Mid-week punk shows, Sunday night acoustic, a whole tonne of amazing things. We've selected five shows playing this weekend we highly recommend you check out if you decide to venture outside.
Cobra Presents: Volume 6.5
Friday night at Ancient World,
The Legendary Cobra
returns with another installment of
Cobra Presents
. Always a hand picked selection of great live bands, tonights' feature will include legends
Pink Noise Generator
,
Howl n Bones
, and live DJ sets from
Shoaib Gill
and
Adorno
. Free entry, great op. to check out the great setup at Ancient World and it ain't gonna cost you a thing!
Hello Newman, The Aves and The Yabbies
More free shows on a Friday, more great venues. Over on at the Crown & Sceptre sees a trio of locals playing in no particular order. What we do know is that The Aves have been in the studio recently and will have a host of new tracks for you to hear. Free show means more money for beers and more time for dad dancing.
Thrillhouse ft. Slick Arnold and Tomorrow Rising
You'd have to be an absolute fool to miss this show. Best buds
Slickies
and
Tomorrow Rising
have both been spending a little time cuddled up in the studio with some new releases coming in the form of a double single launch next month. But you can catch them this weekend at
Thrillhouse
, and heck it's great to see live music back at the
Ed Castle
once again. We rate
Slick Arnold
as THE band to watch this year and you'll figure out why when you come to
Thrillhouse
this Saturday.
iiah @ The Metro with The Scarlet Ives and These Blessed Bones
In case you're looking for a more subdued but still increduble Saturday night, The Metro on Grote St right around the corner from the Ed Castle could be where you're headed. Having seen its fair share of great shows (
Sincerely Grizzly
album launch,
Big Richard Insect
single launch, need I say more?).
iiah
launched their debut self titled EP last week at The Jade Monkey and will be back for another round in case you missed last weeks show. The price of a beer, worth every penny.
Tired Lion EP tour @ The Crown & Anchor with Glass Skies and Tomorrow Rising
Perth outfit Tired Lion, who have garnered considerable national attention in recent months, will be taking their Figurine EP to the Cranker on Sunday night (yes rock shows on a Sunday). Backing it up from Saturday night's Thrillhouse show, Tomorrow Rising will be on the bill alongside Glass Skies who ALSO have a ridiculous amount of new songs to play.
ALSO ALSO!!! Even though their show isn't in Adelaide, we wish all the best to mates Young Offenders who are knocking out a show this weekend in Melbourne and are currently ripping their way across the border as we speak. Stay safe guys and good luck!
Powered by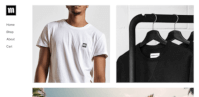 Create your own unique website with customizable templates.