"You didn't buy me anything! Do I mean nothing to you??"
"But today is supposed to be about us not you and your mates going to the pub!"
"But Josh and his girlfriend are gonna do it why can't we?"
"Can't we just get a pizza and watch Rocky V again?"


Ahhh Hallmark Day, am I right? The bane of single people and over-commercialized hating people in couples who secretly wish they had anywhere else to be. The best bit about V-Day? When all the chocolates go on sale for half price on February the 15th. Forget that shit, we got your weekend sorted with ten different reasons to forget and fourteen banging live gigs to celebrate at!
Friday 13th (oooooohhhhhhh!!)

Sincerely, Grizzly and friends at Crown & Anchor
Returning from their well earned break for perhaps the best value show in town this weekend will be none other than Sincerely, Grizzly. Playing a $5 show at the Crown and Anchor tonight, you will not only witness one of the more impressive bands in our fair city, but Josh Calligeros will also be having his head cut/shaved/styled on stage by one lucky punter. Throwing serious support at the gig is Victorians My Piranha and punk socialites Relying On Luck. Bands kick off at 10pm

The Violet Crams EP launch at The Backpackers (Glenelg)
Grunge Dynamos, The Violet Crams, are launching their brand spanking new EP Cram It In Ya down by the bay this fine night. Kick Valentine's Day right in the gut, hard, with this busting walls of sound and Imperial pints of Pale Ale. Supporting them will be Thursdays Friend and Semper FU and for everyone who makes it down to the gig, there will be a bunch of free CDs for ya!

Black Market's Fuck Valentine's Day Party
Home of anti-wankers, good time lovers and hardcore mosh enthusiasts, Black Market is putting on a special show celebrating not-giving-a-shit-about-some-made-up-holiday-and-lets-just-party-cut-the-bullshit. Headed by local legends Dead Joe and supported by MAEFIRE and Cassie O'Grady, there's the regular cheap drinks and discount entry for the ones who know the words.

Crown & Sceptre Fringe Opening Party
Recently kicking back into full swing, hosting a plethora of stunning shows and events, the Crown & Sceptre over on King William has a free party with live bands, dancing, AND A FREE BUBBLE SHOW. For your entertainment on the night, Jupiter, Headphone Piracy and Funk Latin Union will take the stage and ahhh did we mention FREE

MADWORLD debut EP Fractures launch @ the Pirie St
So underground you'll probably get lost going in through the wrong entrance and stand around awkwardly like I have (multiple times). MADWORLD are releasing their debut EP Fractures, presented to you by rum experts Sailor Jerry, at the Pirie & Co. Social Club. Grown and raised on garage bands of yester, the night will be supported by Lucid Dreams, Luke Carlino and Chimp Chomp.


Blush Response, Thom Bordism Group, Alta Vista Social Club, Young Man's Fancy all together at The Metropolitan Hotel
If you're keen on checking out a whole bunch of new acts, in a great live venue, away from all the loud noises of Hindley St and the Fringe Opening Parade, The Hotel Metro is your place. Free entry to check out all the bands, we suggest you check out Blush Response (simply devine) but everyone is worth a look in. Make your way there if you can!


Saturday 14th
The Noughties Project at the Ed Castle
Fringe ticketed event,
The Noughties Project
was set up by locals
The Independent Project
with one simple goal in mind, to get your boo-tay on the dance floor and shaking lusciously! Kicking from 9:30pm at my favourite venue for jugs of cider, they also have a couple shows next Thursday and Saturday as well. Recommend/10
Grenadiers album launch at the Crown & Anchor
Last weeks Triple J featured album,
Summer
is the sophmore LP release by the fuck yeah rock outfit
Grenadiers
. If you don't already have a ticket, you're maybe shit outta luck but you should still definitely try, this event will sell out.
Would suggest heading to oztix and purchasing a ticket ASAP
. My Echo and Beaver are support on the night for this show!
SuperCaine and The Rocketeers at The Wheatsheaf
Free Entry, Cam is gonna break your heart and serenade you simultaneously.
SuperCaine
have meshed their style following globe trotting exploits across the United States and the UK. Craft beers coming out the wazzoo. There's nothing you won't like about this one. Go.
Black Coral, Profiteers and The Aves at The Exeter
Profiteers
had their
Burn It Down
video launch last week, The Aves are planning on partying with your mum long into the night, and Black Coral have a whole catalog of new tracks to display right here for you. Reasons to come? Plenty. Do yourself a favour.
Powered by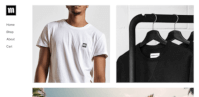 Create your own unique website with customizable templates.