Interview by Brett Pike

Transporting you from places to you don't want to be, to somewhere you'd rather be, is the positive vibes churned out by Californian-inspired synth and surf rock man World Wild. It's all about bringing the best parts of life together and collectively raising the bar on good times. Set to release his debut LP Caribbean Gold in the coming months, we checked in with Jarrad about his time in music and what's to come for World Wild.
How have you found the transition from Dangerous! (punk/house) to your new moniker World Wild (synth/surf rock)?


After Dangerous! I was in an indistinct place, I suffered from depression and sleep anxiety, I was destructive and angry, I was lost, scared and confused which resulted in me packing up my life and searching for who I was. Ive always felt alone, like I never did fit in with a crowd and I've always been complacent with that but at that time I needed guidance, to connect with something, and I did…. myself. World Wild is me.. Its the time I got my first skateboard in 1989, its my dad sitting down with me and teaching me Neil Young on the guitar, its the sounds I remember being played on cassette in the car, its the radio playing over the pa system in the mall, its the crowd cheering whilst I drank soft drink and watched my dad play football. I'm still a kid and I always will be, I still love the same things that inspired me as a child and selfishly I decided to open my eyes and look within to find what I should be doing. Dangerous! was a train wreck, it was an awesome one at that! No matter how many times someone would sober up and jump in the drivers seat.. it was aways destined to crash! And it did. But here I am with a smile on my face, making cheesy indie pop music.



That Californian summer vibe, will that be the typical sound of your debut 'Caribbean Gold' or have you left us with some surprises perhaps a punk throwback, The Clash inspired dance track?


I love The Clash and Joe Strummer is a hero of mine, I hope my voice has elements of his throughout the record for sure. To me, Caribbean Gold takes me to a place where I can hear the ocean, the waves are crashing over diamonds in the sand that kisses the sea, it has the fresh air of a jungle in Bali as crickets are singing inside the cold rain, it makes me feel like I'm floating around under the ocean. The year is 1984 and the daily attire is one piece bikini's and skinny ripped jeans, coca cola refresh whilst chaining cigarettes with sunglasses that spell "hollywood dreams" on the lens, poolside…. of course. Caribbean Gold is an indie pop record that is straight to the point, sizzle the sax and dance with the shaker as we all rise up to the moon and become stars in the night.



You mentioned that your Melbourne launch for Coast to Coast encountered some difficulties post show, can you elaborate on that situation?


The post show blues was due to security, I appreciate everyone that comes to a show so so much and I can understand how life can be god damn hard, I hope that my music is something in which people can come and enjoy, take a load off and forget about all the stress. If anyone at my show is mistreated or wrongly accused I will bend over backwards to help them and thats all I did. Security guards can misjudge and be wrong and it is okay for them to re-asses something that they are clearly wrong about without losing there pride. I appreciate security guards as they are there to help people and to make sure people are safe but they can sometimes abuse their rights and it's unfair. Other than that, the show was incredible! Johnny Galvatron is a huge inspiration to me and he came that night and DJ'd. Dom from Little Red did a set and he was super nice and I felt very lucky… The night was free entry and the crowd were dancing and chanting for an encore, besides that one incident it was perfect.


Let's go back a couple years, to Big Day Out 2012, where Dangerous! played the afternoon slot on the local stage. Did you ever think playing at a touring festival was something that would happen and could you see World Wild doing something similar, albeit with a different brand of music?


It would take me days to explicate to everyone how hard Dangerous! worked and also the unnecessary obstacles we went through, along side the partying and all the bullshit we were 4 very eager individuals with a clear vision projected brightly of future goals, playing "The Big Day Out" was an accomplishment of ours, I'm grateful we got the opportunity to do that.

I believe in World Wild more than anything I have ever done. I believe in the songs and I can imagine playing 'Coachella' to an enthusiastic crowd. I imagine the biggest feats a musician can accomplish and believe that I can do that with World Wild. I think that World Wild is a more suited type of music to a bigger crowd, I imagine it having the power to touch people as it touches me.


What do are you up to if you're not making music? To put your feet up and let your mind wander?


"Palm tree's in view, the horizon so blue
Its just you the sun and the ocean
There was a weightless world, you would spin me around on your shoulders
So say what you wanna say, were just kids
I'm living in a TV world
the sky is ever lasting blue and I'm thinking of you
Your always under the sun with cigarette lungs, with your high heels on"


Who's the most engaging artist you've seen perform in the flesh?


My girlfriend, best friend and partner in "crime" is a mural artist, I dedicate a lot of my time helping her and watching her create her art. I get to witness first hand another artist struggle with the emotions in which being an artist endures, I am taken along a roller coaster with her through a journey of passion, the highs of confidence and the lows of un-satisfaction, emotional destruction, complacency and dedication. She inspires me as she is constantly under fire, taking all the punches and still the after math is an incredible visual of more than just a painting, more of an achievement and celebration of soul, a beautiful glowing reminder that humans are capable of primitive actions such as art.


What's your go to drunk snack after a big night out?

Dr pepper, Salt and pepper tofu.


You can catch
World Wild
playing a free headline show this weekend at
Ancient World
alongside fellow producers
Allume
,
Animal Shadows
and garage punks
Dead End Friends
.
All the details here
.
Stay tuned for more World Wild news. Big things are in store. Speaking of in store, head over to his
webpage
for some seriously cool tee designs.
Powered by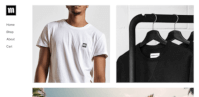 Create your own unique website with customizable templates.