Interview by Brett Pike

Two months in the making. Early February I sat down on the patio with Tom and Toby (and Sammy for a bit) of the folk band The Skeleton Club, ahead of their EP release, happening this Friday in their backyard, to chat about crowd funding their debut EP Rattle & Smoke, worst shows and the ever changing dynamics of the band.
Having formed piece by piece over the years, new players added to the lineup and regular returning faces, the early years had been all but smooth sailing for The Skeleton Club. Structurally, three members is more than enough to make a band work however it limits the ambitions artistically of what is possible to achieve. Even made harder when a new member comes in and then leaves after the band really begins to develop.


Toby: Mike's playing guitar for us now, Hammo was the original electric guitarist. The lineups fucking weird man it started with me, Nick and Tom talking about finding musicians is hard. Nick and I were best mates in high school and Nick and Tom are brothers so we just started playing songs, the three of us. Me on guitar and them two singing, and Nick has a tambourine.


And next up was Hamo playing electric guitar so we had an acoustic guitar, an electric guitar and we're all singing harmonies. There was no percussion so I started stomping on the kickdrum and we got a bass player as well. Anyway, Hamo the electric guitarist he's in Perth doing some sort of mining internship and just finished his masters in frickin' Chemical Engineering or something like that. (Good for him, bad for the band) Which is awesome, it's like best of luck you bastard and now we gotta wait for a few months.


But Mike's playing guitar for a few months while he's gone, and Mike's a champ so when he gets back.

Tom: We have no idea how we're gonna approach the subject, like we've just got two guitarists and Mike's like in the band now but Hamo's (also) still in the band. And I don't even know what we're gonna do.

Toby: Mike rocked up and we were like here are all the parts, here are the songs, learn these and its weird to ask someone that, to learn someone else's parts particularly because the electric guitar in this band is floating on top of everything else.

Tom: There's nothing, apart from Toby's guitar, nothing else musically does too much. Everything else just compliments.

Toby: Even then it's funny because I've been playing guitar a kind of particular way because a lot of songs were written just guitar, I've been playing on my own for ages and haven't really been in a band before this.


So I'll be playing guitar and clacking on some strings for percussion and doing some complex guitar lines with a bit of lead and a bit of bass as best as I can. And slowly I get to do less and less as we get more people to play and do shit.

Tom: It's good for you, it means you get to take the pressure off in terms of a) You can do less and it frees you up to do other stuff, and b) The pressure off you having to write a whole song through one riff.

Toby: Yeah, even then I'll write the songs regardless I just play the way I play. I am that musician who's played for 10 years and is self-taught, if you put me in a Foo Fighters-ish sort of band I'd find it really hard because I just kind of do my own thing which I'd be shit in a cover band. I'm just bad at normal acoustic guitar-spec but I write my own original stuff the way I write it.

Tom: I've definitely noticed a change in the way you write, in the way of Rattle & Smoke our newest song and then one that's on the verge of being our next single, there's a definite gap on those compared to everything else we've written.

Toby: Back when it was just me on guitar, and Nick and Tom singing, if I fuck up or my fingers miss for a second, I'm distracted and I lose concentration it just stops. Even just having bass or the second guitar there is so much better.



It appears with the announcement of the EP launch going ahead on Friday, equally titled as Hamo's last show, life has worked itself out for all parties. So now with the band growing from and original three members, broading to four, then back to three, back to four and now with the solid lineup at five members with the inclusion of Sammy on bass, the whole dynamics of the band has changed from the beginning.


Tom: I think so more on vocals than anything. It's funny though because we wrote this song called Devil At The Door that's got this huge five part harmony in the chorus, and that was the third we ever wrote (the chorus of that song) when it was only the three of us and so only the three major parts to it.

Now that we've got the extra two members, it kind of fits in (the extra parts) above and below and really rounds out and is huge. So we were writing songs that were that ambitious and now it's second nature, now I can say "Fuck it I can do all these things and I don't have to worry about there's just the three of us, can we achieve it."

I can write a vocal line that has a main vocal, and then another main vocal that overlaps it, that Taking Back Sunday call and response and then they sync over each other. And then if we want we can put a third vocal line in over the top of that and harmonize it together with the top and bottom.


It can be that exorbitant and it's possible now whereas before if I wanted a three part harmony that had to be all that we were doing, we couldn't do anything else. Even though the old stuff had a lot of vocals in it, the new stuff even oddly with less vocals, is more vocally ambitious.


Putting together an EP itself is no easy feat. You can just walk into a studio, record everything in one hit, burn that onto a disc and expect everything to be as you'd like it to be, ready for release. How to decide which tracks go on there, how many takes of a song before it ends up on the scrap. It's a long process.


Tom: Bit of both. Devil At The Door is probably not going to go on the EP because we're not, we could record it better. We're not happy with the version of the song with the parts as they are for a recording. It's a good live song but it's quite long so we want to make sure that when we record it it's with a really good producer. If we were doing an album and we looking at one song to put on it, then yes.


Down By The Water is a definite, even then though it has evolved since we started. The way it is on the live recording (via bandcamp at EMU Studios) isn't the version we play now. Now there is a harmonica solo at the end and then another chorus done a capella. The version done at EMU Studios is actually the second version so initially it was shorter than that and over time got extended.

(enter Sammy B, bassist)

Toby: That song is so simple, it's much easier to add stuff on top

Tom: That was the first song we ever wrote and that's going on the EP, and almost everything up until now. It's just taken us a long time to get our ass into gear in terms of recording.



It takes time, days weeks even to record everything as you'd like, it takes money for time in the studio, for mixing, mastering, producing, time and money that comes out of your own pocket that may not be repaid.


And then getting the music to sell is another issue all in itself, so The Skeleton Club decided to use crowdfunding to pre-sell the EP, get that into the fans hands and guarantee them studio time and the music to reach the people who love it.


Tom: It was just such a monumental task having to save everything.

Toby: I'm friggin' broke. I've been a full time student up until a couple of months ago so the thought of putting a thousand bucks each or a couple thousand bucks each up front to make it back later when we sell the EP. We did save it up because you can't use the crowdfund all the time. So we saved it up and had the idea of the crowdfund to pre sell it so we can put any extra money into things like getting tshirts made and all the random little costs that come up.

Tom: Even with the Pozible campaign, once they (Pozible) took their cut we had enough left to fund the EP and all the other stuff we promised, so the physical forms of the CD, the packages, all the little stuff like that comes out of band money that we already had. By the time you start selling things, you're cutting it pretty thin.

The Pozible thing was good because it enabled us to engage with the fans and it works out who really like it. It also lets people buy credits on the album and you really feel like you're a part it. So if we are to go on and become more successful, they can look back and say I was a part of that, helping fund and support the band to release their first EP that started them off.


Of course over the history of any band there are good and bad shows mixed in everywhere. Nothing is every smooth sailing and as good as one show can be, the next can be an absolute train wreck as shown by a fruitless trip to the Gold Coast that, had it been any worse, may have ended the band


Toby: Fucking Gold Coast!

Tom: Yeah, so we ah yeah fuck. So we had a gig on the Gold Coast that our friends organised a couple of shows for us up there. What was the first night? Oh yeah the baseball. We played for the Australian Baseball League Hall of Fame, and that was fine that was a really good gig. It was a corporate gig and those are always good.

Toby: We drove from Adelaide to Gold Coast in about a day and a half. We drove for about 24 hours in not even two days time.

Tom: That was good, but on the Sunday night we had an actual show booked at just like a bar. There was nobody there.

Toby: It was basically like playing at a Hogs Breath Café almost.

Tom: It was rough. The only people that were there interested in hearing any type of music at all was a Hens Night or some group of people that just begging the DJ that was on between us and the other bands to play this fucking house music song. Just your typical, if you take us and then you go the exact opposite to us on an electronic scale, that sort of music.


And then we came on were we playing anything to try and please the crowd so we were playing Van Morrison and Springsteen in between our originals where people were standing there looking like "What the fuck is this?" And then me and this other guy I drove up with spent the next two days driving back thinking "What am I doing with my life.."


We both got speeding fines on the way back too so it just cost money too. It was just fucked.

I got to touch a World Series ring on the Saturday night though so successful life. Even though how bad (the trip was) it was still a bit of an experience.



Post this weekends launch show, the band plans are headed towards a possible interstate tour and especially having someone who can traverse the business side music. With working, rehearsal, recording, and their own individual lives, it can be at times all too much.



Tom: What we really need, what we've really struggled with is a booking agent or management on those sides of things. That's kind of the next step in what we're looking for, we're super confident in what we do there's just not a lot of opportunities in the music industry at the moment.


It's just in a weird place where anyone with money has given up on it but there's still money in and it's all so spread out. And all these hair brained ideas are getting one band big and 40 other bands try that and none of them achieve it.

Whereas the tried and true formula of get a manager, play a fuck tonne of shows, build a fan base in your home town, get signed, get a record deal, that just doesn't exist anymore. And if you do get a record deal now, you're just shackled with debt. And even the bands that are selling double platinum albums aren't making much money at all unless they are constantly touring.

We've talked to some local management early on in the piece when we'd just recorded our demo, when looking back on it is just a pile of dicks, but we could never organize a time to meet up and nothing really eventuated. It's frustrating because as much as you want to do it yourself, you do have to acknowledge that help is important. We kind of resisted that for such a long time which led us to be behind the eight ball a little bit.

We got some feedback from a manager based in Brisbane that a friend of mine hooked us up with and the response wasn't great in terms of feedback. So I asked can you point us in a general direction in terms of representation and he replied "Oh nah, 99.9% of the time management finds bands so just keep playing in your home town and build up a fan base and someone will approach you."


I was thinking well we want to able to choose who represents us not just pick the first person that comes along, "Don't know much about you, don't know if you're shady, don't know if you can help us but we don't have a manager so yeah sure" kind of thing. I don't want that. It's absurd.

Toby: Plus we're terrible at organizing shit. Where's Nick? It's 8 o'clock (practice starts at 7:30).




The Skeleton Club will be launching their debut EP Rattle & Smoke in the backyard of Toby's North Adelaide house on Prospect Road. We've also heard that BYO is cool with the band too! Full details checkout the event poster above.


Powered by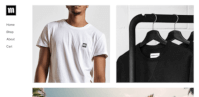 Create your own unique website with customizable templates.