Interview by Brett Pike
Tuesday afternoons, living in your twenties, scrounging around for a little bit of cash, only one thing for it. To the pub. The Exeter Beer Garden to be exact where I caught up with
Chelsea
and
Troy
of
Orelia
for an insight into their debut EP launch
next Friday night
at
Jive
. We talk recording at
Chapel Lane
, maxing the ideal launch show lineup and that time Matthew Vecchio saw hairy nips (we had to cut that last part *sadface*).
Alas the dynamic duo have gone all out for their Carnival titled launch with ace supports including
Pink Noise Generator
,
Lost Woods
, performer
Anya Anastasia
, magicians and even a bubble guy.
You start off with the the bedroom sessions. The garage sessions. You and your mates bashing about on a drumkit, wailing to the latest Black Keys record or whatever you have bashing about in your car. But once you start actually forming some sort of cohesive sound and it's tolerable enough to have your friends come along to shows you may as well record something to get your music out there.


Chelsea: We were Chapel Lane, went to Chapel Lane. We had Gabriel Agostino and he was an incredible engineer. We went in knowing how we wanted the day to go, we planned it out, practiced a lot and wanted to get the five songs out all in one day and then come back and get all the vocals done.
Recording is expensive you know. This is our first recording so we wanted to go to somewhere like Chapel Lane that's recorded (artists such as) Ben Folds, Amanda Palmer went and recorded there. There's been some incredible people who have recorded there.

Troy: Did she?
Chelsea: Yep yep she recorded an album there.
Troy: So she had been there, on that piano, oh wow.

Chelsea: Yeah. We really needed this because it's been two years, almost three years since we've been playing together and doing shows so we needed this to sound professional. I think Chapel Lane was the right choice.
Troy: No messing around with home demos on this one, wasn't going to happen haha.
Chelsea: I think next time, in between (releases) we might do something ourselves.
Troy: Like a tie-over thing, how the rappers do with mixtapes.
Chelsea: It's been a year since we recorded at Chapel Lane pretty much and now we've got all these new learns we can't wait to share what we've crafted. We learnt so much (this time) that next time we go it's just going to be awesome.

Troy: And then we went and mixed with Chris Lambert at dOgbOx Studios. He mixed and mastered and worked really closely with us. He was fantastic, he worked through every single bit, listened to all our suggestions, he worked fast and sent us through a constant stream of mixes and us going in to sessions with him.
Chelsea: We knew the structures of our songs so all of that came from us. As far as the start of Alice goes, I don't want to give too much away about the EP, but Chris actually did the introduction. When I was talking to him about the idea that Troy and I had, he helped us craft that. He actually made the introduction of Alive, so you can hear it when it comes out, but I didn't know how to create that or at least definitely not as well as he was able to. A lot things in songs where we've got a little bit extra that we added, so it might be a reverb or a different synth sound or something behind the piano, that's all Chris.


Troy: Lots of post recording, post production stuff we had ideas for and he made it happen.
Chelsea: He was very good, very creative. He's a musician as well and he's been doing it for a long time. It was great to have him on board, we couldn't have made it without him. He's like the third member of Orelia just like The Beatles had their fifth member (cue laughter because Orelia are much more fabulous than The Beatles).
Troy: It was mainly the fact we could work closely with a mixer/masterer instead of just sending it away somewhere.
Chelsea: We could try things with Chris and he wouldn't get angry with us for being wrong… sometimes haha.
Troy: Gabs (Gabriel Agostino) let us do what we want. We were very very prepared though because we knew we had 2 x 10 hour sessions to get it done. We did the music one day and the vocals the next. There's five, six tracks and we just pumped through it and got it done.

Chelsea: It was great that we got to play together as well. In Chapel Lane we got the opportunity to play with the grand (piano) in one room and mic up really nicely and Troy would be in the other room. For half the songs we had the click track and the other half we didn't because it would suit the song better.
It makes a huge difference when you can go into a good studio and they have better headphones, you can hear yourself properly and you can control your own mix. It makes a huge difference.
Troy: We wanted that live feel to the EP as well. No totally live you know, we wanted it to be polished of course with a lot of production. But the fact we got to play live and read off each other and not use clicks for certain songs or certain sections it does give it that more live feel. The way we got to feed off each other like we normally do instead of this massive studio produced thing and that was fantastic.
Chelsea: It's our first recording and it's also been a year since we did it so it's only going to get better from here. We've levelled up, we've grown from what it was originally.
Troy: We're Super Saiyens now essentially. We haven't ascended, we'll get to three in a few years. That'll be for the album.

Singles can be great. You've written an awesome track, the music flows really well and you're so proud and protective of it like it's your own child. But an album or an extended play is a little different. It's not
So Fresh: Sounds of Summer 1998
where you can through a bunch of dissimilar sounding songs together and cross your fingers that it's going to work. There has to be some cohesiveness and a flow through the record that allows the listener to be engaged. A theme if you will.
Troy: We had the songs together and still writing more.
Chelsea: We were tossing up where to go for a while because we had a few bedroom studios that we were looking at originally and had a couples meetings with a few different people who were great but it's hard when you're only a two piece and the sounds centres around the drums and the keys you have to get that right.
Troy: We had the material, honing the material, writing new songs as we were recording etc. and it was a matter of getting something together, a group of songs able to become a full record and fit within a concept and fit within a theme and follow in on each other because as you know a live show is very different to a record.
A live show will create mood and we wanted a record that will flow well and tell a story from the start to the finish. We decided that we wouldn't do it with demos, let's make sure our first release (is done right). Let's save up and do it and do it properly.
Chelsea: It definitely feels like it has a proper introduction to the EP and an ending as well.
Troy: The recurring themes throughout. We always try to tell a story, Chelsea is a great story teller as a song writer and we try to organise our gigs that way etc. and especially for an album we want, not necessarily a clear concept going through. People might see concepts on the surface and then other people who really pay attention might be able to read into what else we were intending. It's an album about escape essentially.
Escape from the everyday life and disappearing into our imagination, trying to recapture some sort of childhood innocence.
Chelsea: (On the title Carnival) We're not sure.
Troy: Yeah that's not the title of the EP just the title of the show so that there is one aspect of it. So the live show is the physical carnival and then the EP is a sort of mental thing how once you get into your imagination as an adult, your imagination isn't as free as you are as a child. There's all these things that will corrupt it.
Chelsea: You can never look at things the same as an adult than you did when you were a kid.
Troy: So that's with the EP, it takes a turn, a dark turn like becoming an adult. So you can have your imagination but at some point something dark is going to work its way in and you're never going to be able to capture that innocence you had as a child.
Chelsea: It was actually one of the guitarists, I think it might have been Tom Baird from Lost Woods who said when we were talking to him about the event and Troy was telling him that we wanted to have a magician and we'll get the bubble guy and craft this show that is really fun. We wanted it to be all the best shows we've ever been to in one thing and not just a normal gig. We want to say thank you to all of your fans and our friends, family, for being here on this journey with us.
He was the one (Tom Baird) who said that is sounds like a carnival and it clicked. We don't know if that's going to be the title of the EP yet. He's right though because before we go on there'll be a magician and we just got confirmation today that there'll be a bubble man.
Troy: It's great. We don't have to hire a bubble machine now, we have a man to do it!
Chelsea: And there's Anya who'll be there, being a genius as usual. We're glad it's going to be a fun show for everybody.
So now you've got a piece recorded. It's polished, it follows the story you wanted it to and now you're ready to show it off to the world. What next? You start hunting around town and find somewhere to play a set, showcasing all these wonderful new songs for all your mates to come and drink the beers and get their groove on of course!



Chelsea: Troy and I have done a lot of shows where they've been great shows but we've sort of come in off of the back of somebody else. Which has been great I mean, we've been a part of a lot of good things but we haven't, apart from the EP launch and maybe one other show, have we organised our own thing. It's good to start with a bang.
Troy's had a lot of experience with booking shows and crafting shows but we (Orelia) haven't really done that before. It took me a lot of convincing for Jive because I wanted the, the nostalgia of having a piano at The Promethean so I could play the grand.
And I've been to a couple of really good EP launches there but we really thought and at the end it made a lot more sense to have it somewhere central in town where people can be down Hindley St and come in and have a lot of fun.
Troy: It's more comfortable too and more recognisable. The Promethean, you feel you have to dress up a lot more whereas at Jive people can just roll up and drink some cheap beers. It's iconic too because a lot of good EP launches and gigs get done at Jive.
Chelsea: My parents rang me to commend me on the fact that there is decent parking behind Jive as well. They said "Chelsea, well done there is decent parking. We can actually park somewhere in a good carpark, sorted".


Sometimes, life just works out really really well. Whether that be an early knockoff on a Friday or finding an extra beer in the esky when you swear you finished the last one at that house warming the other weekend. In certain cases, the planets align and that can be booking the venue you wanted and then all those wonderful artists you had in mind to play alongside are free too to play your debut launch show!


Troy: So we've played shows with everybody except for Pink Noise Generator actually. We've both had a long standing relationship with Matthew Vecchio and with all of the band really.
Chelsea: Matthew Vecchio has had an incredible influence on Orelia as a band but also us as people. He's made us into better musicians and better people.
Troy: He's an incredibly hard worker and had an influence on so many people and he's given us so many opportunities. And the band fits in I mean, they're fun! His band is catchy in the same way Lost Woods, they're all incredibly musicians. Peter White is just, the way he sings man.
It's just the vibe and Anya really brings it around with the theatrical with the cabaret. It changes the mood of the night, it starts off really fun and then more theatrical. It's the lineup we wanted and we managed to get it.



Chelsea: It's great when you get to meet people you're inspired by and then to have them turn around and say yes we want to help you with what you want to create. That's awesome! Anya was the reason that you wanted to play with me really.
Troy: She did a show, Upside Down, a Fringe show way back that she ended up taking to the Edinburgh Fringe. She did it over there and sold it out here and I got to see her at The Promethean for the first time and I remember Chelsea was still living in Mt Gambier and I messaged her saying we really gotta get this thing going. After seeing this girl, Anya was my main inspiration and the ideas that I've suggested towards Orelia.
We happened to play this show that she was hosting and she really liked us and we got chatting. I haven't told her yet that she's the inspiration I don't think. She's like my idol haha. But yeah she agreed to fly over from Melbourne to play it.
Chelsea: We're really stoked that we got everything we wanted.

The
Carnival
party will be kicking off next Friday night, July 10th at
Jive Venue
! A sneaky blueback will grant you entry and with an extra fiver you can get a copy of the EP into your hot little hands. Make sure you get in early to avoid missing out on all the fun and especially for the support acts, who are all seriously impressive artists.
You know we'll be there, lost in a trance of musical love and help celebrate two wonderful musicians and two incredible human beings doing what they love and sharing that with the world.
For full details head to the event page here
. See you next weekend!
UPDATE
: You want to hear a sneak peak of the EP coming next week? Yeah? YEAH!? Courtesy of
Troy
and
Chelsea
we got the first two tracks for your earholes right here!
Powered by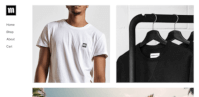 Create your own unique website with customizable templates.