Interview by Brett Pike

Alphabette. This band jives very hard. A perfect band to put out a new release in time for summer. One of my favourite live performances of the year. A super sweet indie/pop/folk four piece formed at uni and now releasing their debut EP this Friday night, we caught up with lead singer Louise O'Reilly about her life in music, back to her roots and all about the launch this week. Self described sugary vocals, irresistible rhythms, sprinkles of guitar and all dipped in gooey sweetness of 60s pop.
How long have you been writing music, where does it all start?
For me I've been doing music for, since I was about four so about twenty years or so. I've been writing music since I was about sixteen and my own stuff when I finished high school about eighteen. So I was performing solos, performances at the
Jade Monkey
and
The Metro
by myself on piano and everyone was like "You need to get a band, you need to get a band" so I took my time and at
Adelaide Uni
I did the jazz course there. Got my skills up, I guess a lot of my stuff is a bit jazz influenced in terms of the chord progressions and the harmonies. I met some really great musos there which are pretty much the rest of
Alphabette
now,
Matt Morison
on piano and
Alister
is a friend I met through another group,
Dave
he's the drummer, he's a jazz drummer so all of us sort of went to come together. I gave them some of my music and we meshed really well and we became
Alphabette.
It was a pretty lengthy process but it was making that step from doing solo stuff into doing more of a band context and finding people you actually trusted both on a personal and a musical level. Finally kind of at that point, we went through a few drummers before we got the one we liked but more or less the last few years have been
Alphabette
.
I find your voice to be a combination between Megan Washington and an early Regina Spektor. Do you try to model yourself after anyone in particular?
Ooh I'd say being a jazz singer predominantly any sort of jazz singer. Definitely
Ella Fitzgerald
and
Sarah Vaughan
were my big influences, people even like
Nancy Wilson
. Just those kind of voices, purely lovely jazz voices. I haven't really looked at anyone like Megan Washington or Regina Spektor as influences but I think we're all fairly similar in terms of style, I guess piano based girl pop. Do you know the band
tennis
?
I don't unfortunately.
Ah well
tennis
is a big influence in terms of overall sound but vocally I'd say my jazz roots if anything and then trying to contemporise it, not too jazzy but keep more pop influenced I suppose.
I caught you guys a few months ago and you played on the same bill as West Thebarton Brothel Party at the Rhino Room, it was definitely a bit of an odd combination. You guys had a really, really good performance and looked like you have a lot of fun on stage.
Yeah we do, we really have a great time on stage.
This is your first EP with Alphabette. Are you satisfied, worried, relieved? How confident are you with the tracks you've put down?
Yeah absolutely! We had the luxury of working with a friend as well so when we did our recording we recorded at
SAE
so the guy that did our recording is one of the lecturers there. He really spoiled us in terms of we got to lay the tracks we wanted to, we worked a lot of hours I suppose but we were really happy with the tracks we put down. Also
Alister
went to
SAE
himself so being a member of the band he knew exactly the sound we wanted so he did our mixing. It was quite a hands on thing in the end. So we're fairly happy, ha fairly, very happy with how it came out and turned out how it did! I'm lucky to work with so many people with different skills like
Alister
being so experienced in producing music and mixing music. He's just one of those people, I'd say "No I want this" and he'd do it and knows how to do it so I work with people who are multi skilled which is really lucky.
You guys have the launch on Friday, what's gonna go down then?
Well it's nine o'clock at the
Crown & Anchor
and we're being supported by
Frank Loves Joan
which is singer/songwriter
Amelie Bottrill
. She's pretty gorgeous, she plays violin, guitar and piano and she's got some beautiful songs that she's gonna do.
Traveller & Fortune
which are brilliant performers.
Tom West
is producing his folk, his dark folky sort of sounds with his band. They play banjos and guitars, have a really fun time on stage. Hopefully it will be a really fun night just full of chilled musos, people who are confident and have a great time on stage and can produce some beautiful sounds. That is more or less what we are gonna do! Just gonna have a good time.
Well that's the main bit
!
Yeah I mean we always do but I think it's been a long time coming for us so it will be a bit of a party I think.
At the moment there's a whole heap of bands forming, popping up, merging, line-up changes. What do think sets Alphabette away from the rest?
I think more or less we are a reliable band. We are consistent, I'm using some really boring words here. But we are, we're very dedicated to what we do in a really pleasant way. When we get together, because we're all friends and we're all good musos we can actually just work together in quite a harmonious in which, I dunno, we just have a beautiful way or working together as friends but also as musicians so I think that sets us apart. We're also doing something a little bit different, we don't want to do the electronic thing. We're keeping things pretty raw and simplistic, there's only four of us and I have no intention of extending that band even more because I think with the skills that we have we can produce the sound that we want and also I think that we're good to watch. We have a really good time on stage because we love doing it and we love doing all of that stuff with each other. So I think that really comes across when people watch us is that we are having a good time on stage and we love each other and I think that's really special.
Everyone's bought a couple shocking albums in their time. Any that you may have bought as an awkward teenager that you now regret?
Oh no regrets! I like to think all the songs, all the bands that I've listened to somehow shaped me to be the muso I am today. I have no regrets there. Even if it was something from
Popstars
, I think I bought
Bardot
's first album.
Popstars
was one of the first reality TV shows. What else, actually no no regrets. They all made me who I am whether they are bad, they taught me that's not what I want to be.
That's too nice, too nice!
Haha sorry did you want something worse than that?
Nah that's fine
.
And finally, is there a local band you think is going to crack the national circuit next year?
Oh man I don't really know. I mean I already know the ones that kind of have.
Jesse Davidson
, we played with him, he's really cracked it quite big on
Triple J
being signed to Warner. So we played with him earlier this year and he makes you feel a little inadequate "Oh yeah I'm just finishing Year 12 and being signed" so that's pretty incredible. I'm trying to think, I need to get out more I think.
Well you can stick with Jesse Davidson coz he's really making waves at the moment with the single he's just released Big Boi's Gotta Eat, and he is just gonna explode next year.
Yeah I mean with that he's such a cruiser, that voice is incredible and I remember watching him at
The Depot
and it was just, everyone was just so quiet, so attentive and he's got one of those voices that just sucks you in. So I think that kid is gonna do lots of great things. He's a nice guy, such a nice guy.
Yeah I remember seeing him at a show last year with City Riots and he was first on at about 8 o'clock, there was only roughly five people there but he blew me away. He did an Elvis cover to finish, mind blowing!
The worst thing is, I found out I was like "Oh hey man!" and he said "Yeah you went to my school". So that's me, "Oh okay you're still at school? Okay great" so he probably would've been in Year 7 when I was in Year 12 probably writing in his bedroom or whatever just starting guitar and now he's totally blown up. It's pretty great. Jealous, just a little.
Once again you can catch Alphabette at their debut EP 'Round These Parts' launch this Friday at the Crown & Anchor, details hereeee. And if you haven't listened to them already, here is their bandcamp and unearthed pages!
Powered by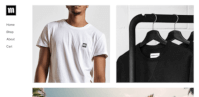 Create your own unique website with customizable templates.