Interview and Review by Ian Hooper

Big-ass walls of brooding post-punk sound. How does that tickle you? Well, if it does then you should try getting into Black Coral. They are out and about and ready to blow away your sensibilities while leaving your morality intact. I got the chance to chat to Ian Messenger (guitar/vox) and received some stunning feedback. Read forth and experience an interview/review of their latest EP to get some lyrical and personal insight into a dark horse of Adelaide's music scene that makes space look like a technicolour dreamcoat.


For my own perverse reasons I must ask - previous to Black Coral - what bands and projects have you been involved in?
Well I mucked around with
Tom McFarlane's
set up
Brutal Snake
where each song I played a half hour wah lead over drum and bass, and a party band Moon Dog before that doing something similar, and before that not much; I didn't play music seriously for quite some time as I concentrated on poetry, short stories, and many unfinished novels. I don't think I have ever had a jam without Heath Newberry being there on bass or, as he is now, on drums. In the late nineties, and early naughties I jammed a lot with friends but never produced any serious output. A few of those friends have gone on to cool things in Melbourne.
How long has Black Coral been around for?
We got together in the winter of 2012, after I had turned my garage into a rehearsal space.
With quite a mix of ages in the band, how do you all find each other? I can hardly imagine that you guys all met in school.
Khajiho our bass player is only seventeen but, and with no exaggeration, is the most mature member of the band. He is my ex-partner's son, and I always consider him my step-son. That been said, there is no nepotism here - at the time of forming
Black Coral
he was by far the best mind and the best bass player for the job. Heath and I have been mates since the nineties, and is yet to drink me under the table. He can surf better than me though.
Is 'Taken' a reference to that film with Qui-Gon Jinn?
We called the EP 'Taken' with reference to
black coral
which is taken or perhaps looted from under the waters of Hawaii. On a larger scale we felt that the general system of our global society is one in where there are these takers on a giant scale, and those who have had something precious taken. I like modern arts that re-empower the dispossessed, displaced, disenfranchised man on the street, while still acknowledging that as individuals we are our own worst enemies.
Deep. And you know what deep is: good. Right? I always appreciate a little bit of social commentary. Now we get stuck into the EP which you can listen to on Bandcamp.International:Starting with a strong bass riff, a quick lull into Joy Division post-punk begins. However, it isn't long until you are quick in the midst of some gain-heavy and slightly-piercing guitar that hits a sharper ethereal tone that isn't afraid of some grit. The lyrics wash quite well in the verses but get a little bit lost in the chorus mix. It is a decent opener. I know it is only an EP, but you still need a decent opener. People who are bothering to listen to EPs don't have the time to not know what they are in for. This lets you know.
'We fled deep into the wildernesslaser beams upon our chest'
I want to know so much more about this lyric. Please fill me in, Ian.
It was a futurist notion that came to me wherein I imagined an incongruous unity of a malicious, all pervasive high technology and the once refuge of mother nature. Sorry, to say that more simply would just be to repeat the lyric.
So I hear much of your big influences. What do you get from.DIIV?DIIV
is a great new sound and I think it influences me in some of my lead playing, but not in the songs of the new EP. Their structure is interesting with the vocal melody repeating in the guitar section and not much else, which is not something we have done but it is just nice to hear a joyous sounding band not dictating a listener's headspace with a roaring chorus. I like the atmosphere building it allows along with the circular nature of the structure, which is something I also admire in Joy Division. It allows you to think and live whilst still listening. It enhances your moment to moment without taking over. A soundtrack to life, so to speak.
Wavves?Wavves
is an influence of Heath and I think on his drumming, as I also think
PopStrangers
are too, although I have never discussed that with him.
Joy Division?
Well
Joy Division
is like a sonic morphing of the books of William S. Burroughs, a post industrial post apocalyptic disco, and I have drunk too many red wines late at night by myself listening to that shit that I can't shake the vision out of my bones. I try, but I can't shake it. I've hardly listened to
Joy Division
in years out of fear towards it affecting my own take on this shit hole called modern life. But those songs are like poems, and I want our songs also to be like poems.
Splashh?
It's just the great rush of youth energy in this band that blows me away. A lot of bands have a lot of noise but not many have energy that is palpable.
Swollen:Ok - so Post-punk will be the flavour here. All over. But that synth?! Beautiful and haunting party tones that make me want to dress like a ghost to every wedding that makes me feel older than I should feel.
'and you're alivein this blue hotelthe street below is sick with all the things you've thrownand they think so'
What sort of hotels do you consider blue and is the room service even any good?
Ha ha, a blue hotel is the place you go where you have nowhere else, and instantly you regret your custom. You order room service and despair is served on a plastic tray. The waitress is your mother. You are forced to pay the escalating bill with a pound of your flesh.
And also, as a 3-piece will you ever consider a fourth member for those sweet synth tones?
Recording with the great
Matt Hills
at Hillside was a fantastic experience and I urge any band in Adelaide to consider him if you have not already done so. We had vaguely mentioned getting a synth player and when Matt heard us for the first time when we started recording he said he could absolutely hear synth in there. After everything was finished for Swollen, the second track on Taken, I went down the street to grab a coffee. When I came back he whistled the synth line to me as I walked in the door and it was a great revelation - that song had been bugging me for over a year and Matt finished it with aplomb. If I was female I may have fallen in love with Matt Hills right then. At the moment we are jamming with a talented synth player.
Fall:Much more of the rock. This is where the Sonic Youth style riffs start coming through. If you fatcats in Washington are going to say Joy Division again, I would at least have to say to get the era right. This has more Warsaw than I've heard around Adelaide in a while. Not many bands seem to wear this colour of melancholia anymore. Maybe I'm going to the wrong places? Maybe Steering By Stars should come back? I don't know. Anyway, this have a lovely no-wave vibe and by now I'm starting to notice a lovely pattern. It isn't as much as what a live show cannot provide because I suggest seeing these guys on energy alone, but this song stands out as a track that required recording to hone. Best track for production on the EP.
'This dream's so hot and realI don't know what I feel'
Tell me everything about your hot dreams. What was the last dream you had that freaked you out.
Ah, my hot dreams - I'm not sure anyone could stomach that, not even myself in review. The last dream that freaked me out was this morning when I woke up and looked around and pinched my skin and thought, 'shit!'
A lot of your lyrics seem to suggest a level of confusion. Not knowing how to feel and voices inside heads are interesting content. Where does most of the confusion come from?
Since I was twenty I started to question our animalistic knee-jerk reason and minor sense ofworld. This questioning led to all matters of crap and confusion and I don't recommend it to anyone.
Unwind The Sun:What an absolutely deranged start. If the rest of this EP is standing tall, this song jumps at you sideways. It makes me feel all Pan's Labyrinth and hands for eyes and shit. Frenetic drums. Ridiculously quick guitar. Lovely effects and some the best walls of noise this EP has to offer. Decent headphones pay off for this one and the vocal mix on this track seems a whole bunch tighter. I don't know why, but I can't help but be reminded of Rammstein in the vocal melody? That should also in no way put you off. This song finishes the EP with messy rage.
'She hides in a hole in the skyshe just wants to find a way'
You often mention a unnamed 'she' in many of your songs. Who is she?
I've had some out-there girls in my life, I don't know why. This lyric refers to a girl seeking blissful escape in being high (she hides in a hole in the sky) and her wishing to go through life like that infinitely (she just wants to find a way). I guess it is human nature to seek a definite path, and most of us choose a simple and shitty one. The unnamed 'she' in my lyrics could refer to someone in life or maybe just a fictionalised one for lyrical flavour. The lyrics in Swollen are certainly autobiographical.
What does that reversed voice say in the last few seconds of your recording?
I think it was a reversed lyric from
Unwind the Sun
. I used to know but now have forgotten. Matt Hills might remember. I guess we would have to reverse the reversed verse.
So what is the future plans for Black Coral? What were the whispers of a joyous July?
We are excited to join
DiVision
which is a new quality label in Adelaide, and they will be launching the label itself at the Jade Monkey on 4th July with
Charlie Monsoon
and
Truce
gracing the stage, where we will also be doing a set to launch 'Taken' and its CD form under
DiVision
. We never officially launched the EP and have been wanting to, so it will really be a great night for us. And in this coming year
DiVision
is going to help us record a bunch of new songs. There is quite a lot of material there which we really want to get down. By summer when our bass player is free from his studies we hope to do some interstate gigs.
Where can people see you next? We don't have to wait until July, right?
We are playing with
The Sunbirds
at the
Metro
this Friday 4th April, with the
Dunes
at the Crown and Anchor on Saturday 12th April, and with Charlie Monsoon and others at the Ed Castle on Friday 2nd May. So no, you don't have to wait until July. We communicate our upcoming gigs mostly on our facebook page. We love people coming to our gigs, it gives us a huge thrill!
So you have no excuses. Looking over the ol' EfBees, these guys will be everywhere over the next few months. Catch them all. Just like that April Fools Pokemon google maps thing.
Facebook and Bandcamp these dudes.
Powered by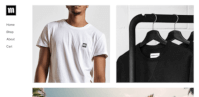 Create your own unique website with customizable templates.