Interview by Brett Pike

To kick start our interview section, Getting Baked With Bakehouse, we caught up with one of the dudes from a favourite at the Bakehouse office, Horror My Friend. Guitarist, dragon slayer and all round party bro Josh Battersby answers a few Q's from us and talks about the bands 5 year plan, hitting national airplay, shoe brews and more in our first Getting Baked. Here it is, Getting Baked With Horror My Friend.

Two years since the formation of the band, what were some of the goals you set out when you guys came together?

After our second ever practice we made a five year plan for the band, I think after 5 years the goal was to have played at one festival, so we still have couple of years to fulfil that dream. But the one below that was probably just to at least play with one band that we listen to regularly, we have been lucky in achieving this goal so far, so yeah we got tick off a box on the 5 yr plan to superstardom #tickingboxes.

Horror My Friend has nailed supports for some of the best Australian bands of recent years, British India, Dune Rats, DZ Deathrays. Who is one band you would never play a live show with? Or alternatively, who would be the dream to play a gig with?
Nah there isn't any bands that we wouldn't play with, that I can think of aha. There is a heap of bands that we dream of playing with but it would probably never happen. I don't know, a collective favourite band of this band is The Cribs, it would be cool to support them, that would fulfil our rock 'n roll dreams, maybe that could be an addition to the 5 year plan.

Hitting national radio was a big step forward for the band. What was it like and where were you when you guys received your first play on JJJ?

We were all pretty stoked when we found out we would be the unearthed feature artist for a week in April, triple j was pretty kind in giving us that. In our 5 year plan (see above) one of the goals was to get played on Triple J one time which happened this year so that was pretty exciting #tickingboxes. I actually didn't listen to our song but Tom did, he described it as weird. Yeah.

How does playing at a venue such as The Hifi in Brisbane with British India, compare with your shows in Adelaide?

I guess when you play your first shows interstate it is similar to starting all over again, playing in small venues to small crowds as no one knows who you are. We were lucky enough to get a head start on this process in Brisbane at the Hi-Fi because bands like British India attract a lot of people, so I suppose that show for us was the equivalent of 5+ small club shows in a new place. This would compare with shows in Adelaide in the sense that most of our shows in Adelaide are in venues of much, much smaller scale to the Hi Fi. Maybe on time we will become stadium rawkstars and sell out Adelaide Oval all the time. that is on our 20+ year plan #doubtwewilltickthisbox.


Urgency has been your 4th successive single release following 2012s Lifeblood and Too Good For The Age To Be, and Birds in March this year. Is there something building in the works for Horror My Friend?

Yeah we are currently working on an EP, we aim to record later this and have something out early next year.

Will we ever see a return of San Cisco's 'Awkward' to the Horror My Friend set list?

That was a onetime only occurrence, don't ever speak of that again.

Finally, opinion on shoe brews?

I have actually never done a shoe brew so my opinion is invalid, Mr. Gordon on the other hand has and he seems to be a fan of drinking out of his shoe. Maybe I will try one this Friday, maybe even Al. I think with some convincing Al too, will drink a brew, from his shoe. Sorry about the rhyme it couldn't be helped.


Powered by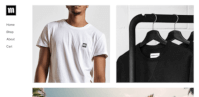 Create your own unique website with customizable templates.