Interview by Ian Hooper


This week marks (almost) another EP launch for beloved Adelaide alt-rockers Ghyti (pre EP launch show). Their fourth EP, 'Fluorescent Lights', draws on the darker and more moody side of the band and directs away from previously more upbeat releases. In a spasmodic flurry of messages hear what Matt Hill, the self-professed throat, guitar, and possible Lizard Priest of Ghyti, has to say in regards to the new EP.
How does a band draw out the melancholic side of their sound? Or what has at least been your approach in comparison to previous releases?
We have really tried to make it more 'produced' as opposed to live. It is also much more coherent than the last EP, Life Is Cheap (LIC). That was a bit up and down in terms of style and tone, but this one is all in the same kind of place.

Most of the songs deal with the disillusionment of our social ideals. Like discovering relationships are almost always one sided, or realising that popular culture actually hates diversity, or even that political revolution in the West is mostly done because it is cool not because it achieves anything. So yeah, a bit darker.

I guess the band side of things is that we lost our bass player after the last EP came out, so we've changed direction a bit as a three piece (plus a rotating fourth ring in - Tony Marshall from Honey Pies first, then Lucy Campbell from The Aves). Our bass player did do some stuff on this EP, so it's good that he's there as a sort of transition.
What sorts of level of production/processes did you use for your last EP in comparison to this one?
The last EP was made by us in the home studio - ProTools etc. This one was recorded much the same way, but it benefits from the learning curve of LIC. We took more time with instrumentation and have played with different treatment on each track. We were quite aware of the overall tone. The last EP was quite eclectic with a mix of live tracks and a couple of solo ones that were very different from each other. This time we've tried to smooth over the mix of live performance and studio construction, so the whole thing feels consistent. So, the production 'values' are stronger this time.

Also, I didn't really want to have songs that only I was playing on. It seems a bit like showing off. That is never the intention, but last time there were sonic holes that needed filling, so I wrote a couple of extra tracks. That sort of happened again with this one, but Sam and Travis added parts so that the songs are still band performances, just not recorded 'live'.

What sort of musical influences tended to drive what you made for 'Fluorescent Lights'? I know it is a generic-as-fuck question. You can hit me when you see me for that one.
All sorts. The classic response from any band describing their music! But then, it is difficult to answer. I'm not sure how much comes through in the songs, but my influences were quite vintage this time. I was listening to a lot of Elvis Costello, particularly Armed Forces which is obviously his biggest album but, I think, justifiably so. We've got a punk song, Boil the Blood... well, punk-ish... that was directly inspired by The Boomtown Rats. And it was only through listening to those two bands back-to-back that I realised how similar they sound. But the production was probably more inspired by McCartney II, Sir Paul's 1980 electronic album. Such a weird and cool listen. And since he recorded it at home by himself, it seemed an appropriate model. And I was listening to plenty of Spoon and Arcade Fire too.

I can't speak for Sam and Travis, but obviously whatever they are into affects how they play. I kind of like not knowing. It makes the final outcome a bit of mystery, so the end result is not a slavish copy of anything. That can only be a good thing.
Were there any particular theorists or academia you came across in your general readings then that evoked these thoughts around the disillusionment of our social ideals? It sounds like it all enters from a humanist school of thought.

The short answer is no, not really. There is undoubtedly something I came across at some point that got me thinking, but god knows what it was. The longer answer is I have often written songs that are basically musings on things I've experienced. That has tended to be stuff like life in the suburbs, good or bad relationships, etc. Pretty personal, I suppose, but dressed up in a lyrical ambiguity that leaves it open to interpretation. These songs are the same, but I just got to thinking about the experiences we take for granted and how we often don't realise what is really going on around us. I know I said they're about disillusionment, but that can sound a bit more negative than I mean. It's more like realising we have accepted so many things that we don't have to accept. I was feeling quite defiant with some songs, like Radio Unfriendly, which is basically saying that popular culture makes certain demands of bands and consumers, but that we don't accept that and will make the music that matters to us. It's the same with work and relationships. Here is the model that is acceptable. Conform or concede defeat... Nah, fuck that.
And here is a sneak-peek at the track list. There is definitely an agenda, direction, and a theme to this release that suggests some misanthropic vibes:


Radio Unfriendly

Hard To Believe

Fluorescent Lights Will Steal Your Soul

Misogyny

Boil The Blood

Short Song


Catch Ghyti this weekend. YES. THE 3RD OF MAY. At Blue Bee Room. It should be a winner evening with supports by Hello Newman and One Thousand Couples. If you are thinking to yourself, 'who the hell are these bands?' and 'where the hell is Blue Bee Room?!' then I suggest you look that shit up. Damn. I ain't your mother.


Athough I saw Slint, Pixies, Sonic Youth, and MBV on the 'influences' list for One Thousand Couples who are an improv duo. POSSIBLE WET DREAMS, AHOY! They also only just joined Facebook like, a month ago, so it is completely understandable that you haven't heard of them.


Go. Be free. Listen Local. Eat Snowcones.


Event deets: https://www.facebook.com/events/1466572026908121/

Ghyti deets: https://www.facebook.com/ghytiandthephilanthropicorchestra

http://ghyti.bandcamp.com/
Powered by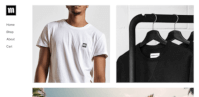 Create your own unique website with customizable templates.