Interview by Ian Hooper


In a climate where 'Pop' is sometimes seen as a dirty word, some artists are exploring the formula behind the infection rather than just rampantly spreading the disease. Cam from The Rocketeers is one such person. Spending some time with Cam to chat about 'Phazer' - the latest single from The Rocketeers - only reaffirmed one thing I knew about Cam. He is clever. And this isn't the sort of clever where buzz-words are thrown around like 'synergy' and 'nominalisation'. This is a reflective artist who is showing growth in mounds. Mounds and mounds of grey matter.
'It's weird. I think Manic Pixie Dream Girl - when we wrote it - was exactly what I wanted the band to be at the time. Like absolutely what I wanted to be. And then I just grew out of it, grew over it, grew beneath it, I dunno… I've listened to some music since then that really changed me. I started getting into New York bands like
LCD Soundsystem
and
TV On The Radio
who were more forward-thinking than maybe like,
The Strokes
or
The Arctic Monkeys
or
The Wombats
. You know, like trying to get out of the 'retro' thing and trying to be new, trying to be different, and trying to have a voice of our own.'
While it is a musician's hope to gain some rotation on the radio, Cam has seemed to use these experiences to take a more reflective angle. Here, he explains how hearing your music and conversations about your music on the airwaves has its own value to the creation (even if it might feel a little awkward):
'It was a bit surreal. It didn't feel like it was us that he was talking about'
'I feel like it's an increasing thing where - when I see my music in other places - I get more and more disconnected from it. Not in a bad way, but I start viewing my music not as a writer but as someone who listens to music. I think you understand your music a bit better that way. Like what works and doesn't work.'
Previously, it may have been difficult to connect the band name with a song that had been unknowingly written about Zooey Deschenel (that being 'Manic Pixie Dream Girl'). But the Rocketeer has both explored and honed his thematic affection for the interstellar:
'I think what I really like about Science Fiction in particular is the unorthodox.'
'Originally it was more just movies in general and I just found a richer source material in Science Fiction. I've been obsessed with Science Fiction books and films lately and I think it's ripe territory for writing about.'
And after all this reflection, what is that next step forward? As often as some musicians will say the generic line, 'I just want my stuff to be listened and interpreted however they want', there are always parts of a song that you can't help but feel make it stronger than the rest. This is usually what makes it worthy of 'single' status and promotion. Cam eloquently explained to me his ideas behind Phazer and the progression of his songwriting since Manic Pixie Dream Girl.
'One of the main things I wanted people to notice was ..like, Manic Pixie Dream Girl has upbeat and syncopated rhythms going on with it and like each...most of our songs are like this, where the Bass is distinctly different from the guitar which is distinctly different from the other guitar which is distinctly different from the vocal. Some people tend to meditate on one theme and the bass and the guitar and the vocal are basically making the same melody with a slight variations. But the thing about Manic Pixie Dream Girl is that it was quite frantic there is a lot going on at certain points of the song - especially at the start. I wanted something with simpler and cleaner ideas. I wanted to strip things back a little bit.
So one of the things we did in that song is - for the most part - the bass and the guitar are playing the exact same thing. It's actually (I think) four layers of guitar, two of bass, and there is a synth in there as well to just subtly give it a little more texture to clarify the sound a little bit. And then we had to line it up perfectly so it sounded like it was the one instrument.
I didn't want it to be a lazy bass line where the bass is just imitating exactly what the guitar is. I wanted them to sound like the one instrument. And we did that in the studio. And it really allows the second guitar to breathe in the mix.
I think as well - compared to Manic Pixie Dream Girl - it was a lot easier to separate the individual parts that each instrument are playing for that reason.
It's constantly aimed to move your attention and send you forward. As opposed to Manic Pixie Dream Girl where there is a lot of ideas competing for space. And one instrument always wins out. So why make it hard for yourself or for the listener by putting in a heap of competing ideas when one is going to win every time.'
So where can you catch Cam and the dashing Rocketeers next? The next logical step for the band seems to be the East Coast crawl which can bring networks a-plenty and good times.
'Yeah, we are touring. We are heading to Melbourne and we are heading to Sydney this month. We've got
Jonesez
' album launch this Saturday with
Horror My Friend
and
Charlie Monsoon
. And then we have a single launch which will coincide with the film clip right at the start of next month.
As for the EP, we'll definitely do another individual song before we do an EP. We've started working with a new producer and I'd like to crank out another song with him to see how it goes. And if it works as well as Phazer did, then we'll go finish off an EP with him as well.'
And let us all wish them the best of luck.
If you haven't yet listened to The Rocketeers, then use the following links and apply liberally.
Facebook
Triple J
ReverbNation
Soundcloud
Tour dates:
June 14 @ Playground Bar
featuring Wiley Red Fox, and The (MEL) Girl Fridas.
June 28 @ The Spectrum
featuring Bad Pony, Alaskan Poetry, (SYD) and the High and Lonesome.
July 11 @ Rhino Room TBC


(ADL)




Powered by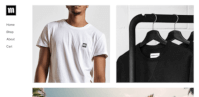 Create your own unique website with customizable templates.