Interview by Ian Hooper

Local psych/rock juggernauts 'Archers' are kicking goals all over the joint. This week, we were graced with the chance to Get Baked with Brian a.k.a one of the fretboard magicians of the band. Read forth and hear about their sonic journey, their videoclip for 'Nobodies' (their latest single which I heavily advise you to listen/see - find links below), their summer plans, and their general recalcitrance.
First off, congrats on being nominated as the 'Best Indie Artist' of 2013. How did the Fowlers Live Music Awards the other night?
B: Thanks Ian. Unfortunately we went home gongless but Baddies had an awesome year and totally deserved it. The FLMAs were real fun though - excellent people, excellent music and an open bar can do no wrong in my eyes.
Your style of dream/psych indie is something to definitely marvel at. What sort of moods do you wish to evoke in your audiences.
B: Locking the audience into the groove with us and letting everything else wash over them is something we like doing. You can feel however you want when listening to our music - we are inclusive and do not discriminate in Archers.
You guys made a pretty gutsy decision to change your sound early on. What caused the shift and what is different about the 'new' Archers? Were you beginning to draw inspiration from new sources, or?
B: I wouldn't say that the change was a definitive decision but the inclusion of Hugh was pretty pivotal. It was refreshing having some new insight into the way we approached songwriting and our live set - with way more emphasis on our dynamic and instrumentation - which we're all immensely happy about. We didn't see any value in performing music we wouldn't execute with conviction so we thought it was about time we made way for the new songs.
At the time, I was listening to a lot of My Bloody Valentine, Swans and early Pink Floyd records which may or may not have translated into the new songs, but that focus on noise and aggressive rhythms was something I personally wanted to emulate.
From a non-musical standpoint, the 'new' Archers features extended politically incorrect commentary and more hair than ever before.
You dropped your new single, 'Nobodies', not too long ago. Since you had dropped an
EP in 2012
, did it feel like you were just 'back at it again', or was there a different approach this time around?
B: 'Nobodies' was actually written midway through 2012 before releasing the EP when a new guard of songs began to accumulate. We're fortunate enough to be very open with each other in our songwriting and whether or not we think our respective parts contribute to the song in the best way possible. Since we've been collectively writing whole songs from scratch it feels like no one song belongs to one member anymore which is a great to us.
Ok – who is responsible for the vision of that crazy-ass video clip for
'Nobodies'
? I know it was the magic crew at
Capital Waste Pictures
who did the shoot, but was there any direction from the band as to what you were after?
B: We were more than happy to lend a bit more creative control to CW on the film clip this time round. We were really lucky chancing upon the boys and their work because they really nail the aesthetic and imagery we're after, not to mention being all-round gurus and putting bizarre spins on what would otherwise be ordinary concepts.
Following a tonne of awesome shows, including the AU Review 5th birthday (a.k.a the night Jive turned into a veritable
madhouse
), what is on the horizon for you during the 2013/14 summer lovin' and beyond?
B: We'll be supporting friends and fellow shredis Sincerely, Grizzly for their 'Us; or Optimism' single launch tour next month with Horror My Friend and Exploding Plastic Inevitable which should be a pretty wild show. Apart from the odd supports, we'll be working on our next release and putting out a couple of singles that we'll tour over the summer. You can also expect a drought of romantic proportions on my behalf. I never seen Grease and that's probably why I don't know the first thing about summer lovin'.
I noticed that feet seems to be a running theme in your live act. Brian is shoeless. Hugh likes to stamp. What is it about feet with you guys?
B: Shoes are the enemy in my war against pedal settings amnesia. I can't speak on Hugh's behalf but I think it's more of a habit than anything. He was actually a drummer before he was a singer so that might explain it.
Finally, given the band's love for music from another time – in reference to 'Pink Floyd', and I suppose 'At The Drive In' too – what supergroup would you love to see exist? Dead or alive. Go.
B: I'd like to see a Crosby, Stills, Nash & Young equivalent with Buckley, Smith, Drake (not Aubrey, sorry) and another miserly songwriter from beyond the grave. I imagine Morrissey would be the ideal candidate but he's still alive and he'd be too witty for all the others.
My summer forecast for 2014?
Mind-meltingly warm with a high chance of psychedelic showers.Find Archers on
Facebook
,
Triple J Unearthed
,
Soundcloud
, and
Bandcamp
.
(man, do they have the social media thang covered)
Powered by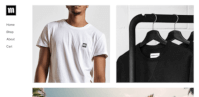 Create your own unique website with customizable templates.