Interview by Brett Pike

Glass Skies, a psych rock band who've finshed releasing a couple of, what we hope is many, singles and are embarking on a mini tour of sorts. A show at Ding Dong Lounge toward New Years last year followed a host of supports, JJJ airplay and more recently, a slot at Pilotfest. No interstate roadtrip is complete with backing tracks of Highway or To Be True. We asked a few Q's of member Azz Shaw and this is what he had to say.
First of all, Pilotfest was last week, a whole bunch of local bands and producers. How was that?Pilotfest
was awesome. Organised by our brothers in life Benny Smith and Davo Brewer so we wanted to be apart of it regardless. Initially we weren't sure if we would suit in the bill but the guys were kind enough to throw us on first. Noone wanted to go on first either so it worked great for both parties, haha. People were just arriving from work and had no perception of how it would be so it worked great and really pushed us to play better.
You guys picked a great bunch of support acts last year for interstate bands including POND, Deep Sea Arcade and Stonefield. Were you able to pick up anything, hints / tips / words of wisdom from these bands?
Mainly just to have a great time and always strive to write the best stuff and outdo your last. The
Pond
guys are a great circle of friends and really want the best from each other whether they are writing for the band or solo stuff. I feel like we have a similar vibe between the groups of bands we hang with and sometimes jam with like
Urtekk
,
Oisima
,
Mobius Trip
,
The Dunes
and
Horror My Friend
.
So far, what has been your favourite Glass Skies show?
Probably
Deep Sea Arcade
. I've been watching those guys for years and they just keep getting better and better. Playing to a full room at the
Ed Castle
for our first show as a 3 piece was awesome, and scary.
Pond
,
Stonefield
and
Pilotfest
were also great because we got to play on a big stage.
How are things going in preparation for the "Highway" single launch and the follow up Sydney show?
Things are going good, trying to get the band tighter all the time and really find the good stuff. Sydney will be great as we are heading over a few days before to record one of our next singles with the guys from
Regular John,
who have been our bros for many years. We are super stoked with the lineup for the Adelaide Launch as we have 2 of our favourite bands (
Raindrop
+
Horror My Friend
) plus the Pilot Guys spinning tunes.
Raindrop
from Sydney are releasing their new single
Killing Me
that night too. Their song
It Goes Off
has been getting quite a thrashing in the
Glass Skies
camp.
Are there plans to head back into the studio some time this year and release a follow up to your double single Highway / To Be True?
Other than the recording in Sydney we have been recording on and off with
Dario Russo
of
Danger 5
fame. He has been kind enough to squeeze us in amongst his extremely busy schedule, as season 2 of
Danger 5
is due out on SBS in July. We have almost finished 2 tracks with him, one of which will probably be the next single. Those 2 combined with the Sydney track + our current double single will make up our debut EP which we plan on releasing midyear. We are aiming to put out 2 EPs a year.
If I were to break into your car right now, what are some of the CDs that could well be strewn across the seats and glovebox?
Funny about that, I recently had my car broken in to and they left all my cds! Obviously weren't into guitar riffs and long prog jams, haha.
At the moment we are thrashing
Jonathan Wilson
-
Fanfare
,
White Denim
-
Corsicana Lemonade
,
The Flaming Lips
-
Peace Sword
EP and
Vista Chino
-
Vista Chino
.
Lastly, the best and worst thing about living in Adelaide?
Best thing is being able to earn enough money from our shit jobs to cover rent and food and still have heaps of time to work on tunes without starving. We tried this in Melbourne a few years back and failed miserably. The worst thing is the boring ass drive from Adelaide to Melbourne to play shows. The shows are awesome but that road is more boring than an episode of Antiques Roadshow.
Yo. So get around to checking our Glass Skies stuff on their
bandcamp
or
Unearthed
pages where they have their current tunes up for free WHAT FREE GET IT. And make sure you make it out to their
single launch at the Crown and Anchor
next weekend, it's gonna be all party.
Powered by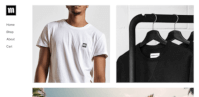 Create your own unique website with customizable templates.