Feature Interview by Brett Pike

Smashing out a chat in between Sidechain setups, a dinner date, and takeaway satay burgers from Zenhouse, we caught up with FutureSounds aficionados Tom Gaffney and Patrick Lang about their upcoming FutureSounds V Festival, current projects and the current producing climate in Adelaide.
FutureSounds Adelaide is a bit of event managing, a boutique label for local artists and every fortnight they run a showcase club night at The Producers Bar called Sidechain, which is aimed at supporting new and upcoming producers in the Adelaide scene. It's a community of people here to support and unite the electronic artists who for far too long have been scattered few and far between.
The duo behind it all is local artists Tom Gaffney and Patrick Lang of
Animal Shadows
and
Only Objects
resp
e
ctively, who took the time out pre-Sidechain to give us the rundown on their producing history and their upcoming festival,
FutureSounds V
.
So how long have the both of you two been writing and producing for?
Patrick: I started working on Only Objects as a solo project probably around mid '13 and ran that solo for a while before taking a break towards the end of last year for a couple of reasons. Then decided I wanted to do the full band thing, mainly because I suck at writing drum parts, and by then we had already started doing Sidechain and I was seeing so many young kids come past who were simply unreal at producing.
​
I thought I can't compete with that, I also didn't really have the time to put in to learning different software so we turned Only Objects into a live band, really wanting to do the live band thing but still keep the electronic style of music. So we take a lot of characteristics of electronic music and take that into a live format, and have been rehearsing for the better part of this year and gigging since August. So it's essentially Only Objects 2.0

Tom: I've been doing stuff under Animal Shadows since about November '12, obviously starting from the bottom just learning how to figure out software and learning about to apply it and make good music. Since then I've had a couple of different projects, right now I'm doing a project called Alleles (alongside sound tech Chris Siclari) which is a beats focused project that'll be debuting at FutureSounds V. It's pretty handy having that sort of stuff and being about to produce things whenever you want to.
So you touched on with a lot of younger kids, younger producers coming through the Sidechain events, was that the original concept behind it all? Getting an avenue for young producers somewhere to play?

Patrick: Well originally it was purely selfish because Tom and I wanted more gigs and we were sick of getting gigs sandwiched between rock bands. I mean there's nothing wrong at all with rock and roll but when you're an electronic guy you kind of want to play with other electronic people.

Tom: Yeah, basically there wasn't really a huge scene for live electronic producers besides DJing. Sometimes I would be playing between a band like Dead End Friends (RIP) and The Rocketeers, which I'm pretty sure actually happened, if I forget a USB cable or something I can't play. But now if I'm playing at an electronic event like Sidechain I can grab them from anyone.
Bakehouse: So essentially it's the same if a band fries a lead or something.
Tom: Yeah exactly.

Patrick: So it started out being purely selfish (in pursuit of more gigs) and then we did a couple of FutureSounds mini festivals and then we got the opportunity to do this event in Sidechain. Originally we thought "Well are there enough electronic acts to put on four a fortnight? We don't know but we'll give it a go" and we just started looking for people. And we founds heaps, the first year alone we had 74 unique acts on over that period.

Bakehouse: Oh shit so that's about three new acts every show then?
Patrick: Yeah exactly. There's very little repeating, we try to get as many new people through as possible because the more you bring into the scene then the more that's adding to the community and it all feeds back into itself.
Especially with getting the new acts in for every show, how important do you think it is having the showcase Sidechain nights? Especially since rock bands have Punk Ass Kids, metal/hardcore have Black Market etc.
Tom: I think it's really important for the individual electronic artist because it reinforces the idea of getting out there and playing more shows. And that's definitely happened because we've had acts like Joy & Sparkes, Nakatomi and Raygun where they've had their first shows at Sidechain and then they've gone on to do really great things.
Bakehouse: Yeah I just saw Joy & Sparkes got announced for Strawberry Fields!
Tom: Yeah that's so fucking awesome.
Patrick: And I think she had one of her first solo shows with us, it was the biggest Sidechain we've had.

Tom: Giving them (the artists) a space where they are able to perform with no consequence, you know they're not performing to a huge crowd or an atmosphere where everyone is judging everyone else, it gives them an opportunity to learn the live situation alongside trying things out.

I've definitely had a lot of Sidechains where I've just tried things out whether it's good or bad but people aren't there to judge which is great. I liken it to where a comedian has a new routine they want to try out, they won't try it out on the big stage, they'll try it out at a little comedy club. We're essentially the musical equivalent of a comedy club. It's cool and it works out really well.
(Enter the artist Okani and he steals Patrick away to help setup for Sidechain)
So with FutureSounds V coming up, who do you rate as somebody we should get around or an artist that will put on a great set?
Tom: I am very certain that Tevlo probably has the best production out of everyone there. You can't beat The Swiss who are going to have a huge set. I mean that's not anything to laugh at too, Tony Mitolo is a drummer and he's drummed with Empire of the Sun and the other guy is Luke Million so yeah, I mean that's pretty good. So yeah that's The Swiss. Definitely one of my favourites is Kimonono.
(Both reflect on
Kimonono's
epic set at
Enter The Parallax
)
Tom: Yeah you can't beat them, they are lush Purity Ring. Very emotional. I also recommend checking out Fourlex & Lachie Ambler who are doing a collaborative set and they are… I mean Lachie Ambler had his first show at FutureSounds III and since then he's supported acts like Tocki Monster, tonnes of awesome shows and his production is incredible. We've sort of seen him grow which has been really nice.
We've had a bit of a love affair with PNKFME, he played his first show at Sidechain and we realised how much potential he has, so he's sort of like our child in music and I seriously recommend you check out his set because it's amazing. It's just so fun and unique and you can tell that he is just really good at what he does.
And you're running three stages at the FutureSounds V. There's the Beats Stage, The Fresh 92.7 Stage and the Alt. Stage in conjunction with Arts SA and Fresh 92.7, what should we expect from the different stages?
Tom: The band stage will be in the biggest room, so if you're more of a live junkie definitely check out the band stage. The Beats Stage is if you want to have a nice dance that'll be unrelenting fun, just amazing dance tunes. And the Alternative, we sort of have it so it's half alt-pop half relaxing stuff.
Patrick: Sort of an ambient, experimental kind of vibe. Beats if for your feet and the alt is for your head.
Tom: And the band stage for your eyes.

Bakehouse: So essentially a mind, body and soul sort of thing?
Tom: Yeah true. I like that. So you could say that the Alt Stage is for your soul, the band stage is for your mind and the Beats Stage is for the body. We really want to thank Fresh 92.7 for supporting us, they've been really supportive. They sort of saw the potential in integrating a lot of local music into what they do. When you think about it, a lot of what they do you think of EDM, they've been very locally focused, obviously based in Adelaide and they're the biggest community radio station we have.
How healthy do you think the electronic scene is in Adelaide at the moment?
Tom: It's more healthy than what it was, so a lot of the acts that we love, the How Green's and the Datakae's, Kimonono, they are popping up in every niche electronic showcase which is good because it means people are interested.

It means that we are exposing artists and we are building a community of electronic music in Adelaide and I think that once we build up an awareness that A. Anyone can do it if they want to and B. There is a fantastic to community to be involved in if you ever want to check out stuff and it's so friendly and C. There's a market for it too because people want to see the stuff. We get rewarded every fortnight (by seeing new artists) and I guess you have to think about electronic as a completely new, growing medium of music.

Just think about the Top 5 songs on the charts right now and there is a lot of David Guetta, a lot of Calvin Harris, half of it is electronic based or production based and even Mark Ronson these days is more production based. Songs like Chandelier by Sia was most production based, it's just taking over and I think that's awesome. As an electronic musician myself I find that it's so much more reinforcing when you have an interactive community to talk about with and book shows with and junk like that. It's just so much fun.
Finally, worst nightclub experience you've ever had? Or how about best?

Tom: Yeah I don't really think there is a worst, I mean I'm pretty selective about when I go out and I like to be inside a lot so. Best experience, definitely when I unsuspectingly went to an Adelaide Trap Rats event. They're the best. You might think of trap as a little bit weird and niche but it's so much fun. So this is when Lachie Ambler played one of the Trap Rats nights at Rocket Bar and they just brought one of the best and supportive moshes ever and never have I danced harder in my life.
FutureSounds V will be taking over the Crown & Sceptre on Saturday 21st November with doors opening at 7:30pm and seriously way too many talented acts going on and entry is only $5. We will be out an about there doing our thing and you outta be there too. Full lineup on the poster below,
all the details here
.
Powered by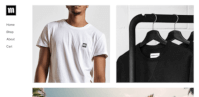 Create your own unique website with customizable templates.