Music means more to us than anything else in the world.
It's more than a cold beer at a dive bar.
It's more than a couple of photos at a music festival.
It's certainly more than a shaky snapchat video that will never be as good as the real thing.

It is the very air we breathe.
We love music. We love Adelaide. And most importantly, we love you.

Welcome to Shoe Brew Nation.

Powered by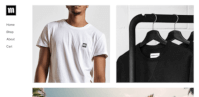 Create your own unique website with customizable templates.